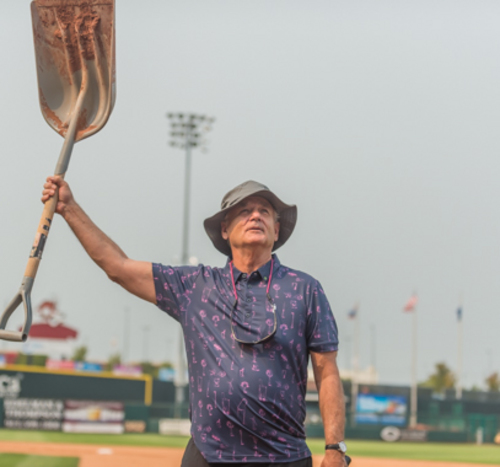 11/21/2017 10:42 AM
-
By Dan Vaughan
If you are like many of us the Holiday bring all the standard things to do. There is the family then some eating. Then more eating more family and well you get the picture. When all of that is done one of our favorite things is to to take some time to catch up on our TV watching. As a baseball fan it never hurts to mix in some of the "great game" on our watch list. Well there is a can't miss that has a little T-Bones connection.
"Bill Murray and Brian Doyle-Murray's Extra Innings," debuts November 20th and is called a baseball road trip. On the trip somewhere along the way they made a stop at our home of the T-Bones in Kansas City.
You may recall that Labor weekend when St. Paul was in town and Bill sang during the seventh inning stretch? Part of the series was filmed with the T-Bones and while we don't know the episode date it would be a good time to set you TV clock to Facebook every Monday and link to the show right here!
Take the road trip with the brothers Murray and enjoy a laugh along the way!