News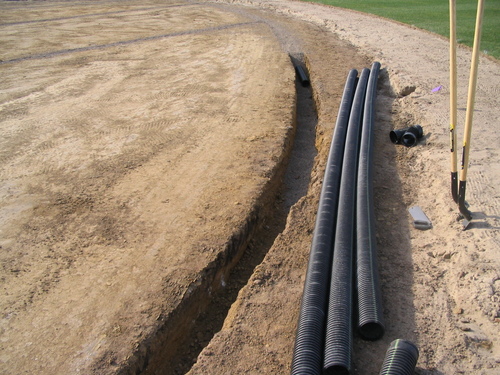 12/05/2007 10:24 AM
-
Conversion of the playing surface at CommunityAmerica Ballpark – from an all-dirt infield to all-sod – has been continuing throughout the past week. The switch to an all-sod infield comes after the announcement that the Kansas City Wizards of Major League Soccer will make the ballpark their home for the 2008 and 2009 seasons.
"We're still in the conversion process," head groundskeeper Don Frantz said. "We've just finished adding drainage systems to the formerly dirt part of the infield. It's all leveled and we're getting very close."
Landscapes Unlimited, based out of Lincoln, Nebraska, has been responsible for the conversion process.
Frantz continued to say that sod could be laid as early as this week.
For more information and pictures of the conversion process, click here and here.