News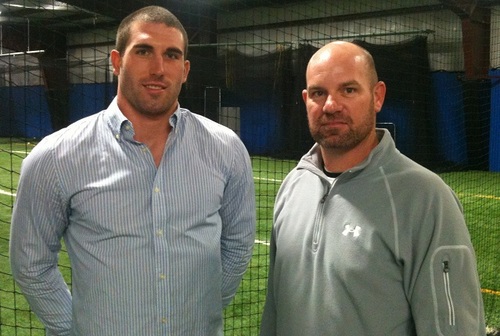 12/13/2012 11:02 AM
-
KANSAS CITY, Kan. – The Kansas City T-Bones have announced the signing of Derek McGowan, a 6-foot-4, 225-pound right-handed pitcher from Raytown, Mo.

McGowan spent three years at Park University, 2009-11, before finishing his collegiate career at Georgia College in 2012. During his four years in college, McGowan posted a 16-11 record with two saves and a 4.68 ERA. In 180 2/3 innings, McGowan struck out 147 and walked 73.

"He has tremendous arm strength and velocity," said T-Bones manager Kenny Hook, who added that McGowan has been clocked consistently in the low-to-mid 90s. "I've followed Derek's career, so I have a comfort level with him, and I think he'll be a tremendous addition to our pitching staff in 2013."
On many levels Hook compares McGowan to Lucas Irvine, another Kansas City area pitcher, and the T-Bones Rookie of the Year in 2012.
"I see a lot of similarties in the two because they have gifted arm strength and velocity, which are important, but Derek's demeanor, work ethic and passion are all similar to Irvine's, too," Hook said. "I'm not sure exactly what role Derek will fill for us, and I wasn't sure what role Luke would have when we signed him. Much like Irvine, Derek might start out in the bullpen as a set-up guy or closer, and then work his way into the rotation. I just felt really good about Irvine last year and I feel the same about Derek now."

McGowan prepped at Raytown South High School, where he made multiple All-Conference and All-Area selections as a pitcher, shortstop and third baseman.

"I didn't really know where my baseball career would take me, and I looked at other offers, but it came down to being able to play for the T-Bones and Kenny," McGowan said. "I have a chance to work with the manager and the pitching coach (Andy Shipman) during the offseason on a regular basis, so that should give me a great boost heading into the season."
The T-Bones are scheduled to open the home part of their 2013 season at CommunityAmerica Ballpark on Saturday, May 18. Tickets are available now by calling the T-Bones box office at 913-328-2255 or at tbonesbaseball.com.