News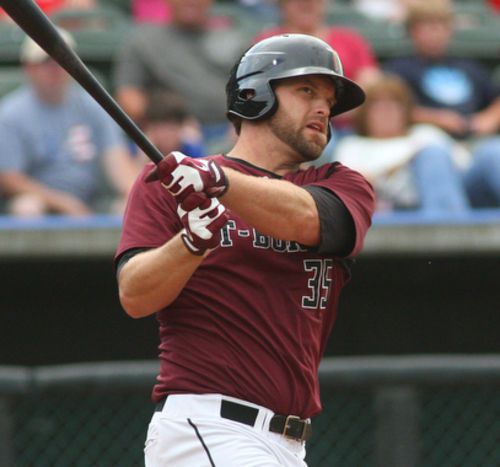 01/08/2014 1:12 PM
-
KANSAS CITY, Kan. – The Kansas City T-Bones announced they have re-signed their 2013 Player of the Year, infielder Matt Padgett.

Padgett, 36, who was the American Association/PointStreak Hitter of the Month for July, was one of the top hitters in the league in 2013 before being traded to New Jersey of the Can-Am League in August. He had a .337 batting average with 19 home runs, 33 doubles, 66 RBIs and a .650 slugging percentage in 82 games for the T-Bones. In 26 games with the Jackals (including postseason), Padgett batted .313 with five doubles, six home runs and 22 RBIs.

The T-Bones reacquired Padgett's rights in September.

"He's obviously that middle of the lineup guy you like to have," said T-Bones manager John Massarelli. "With the season he had last year, in addition to his entire career numbers, he's a guy who drives in runs. I see him playing first base more than third and then providing that leadership and character on the field and in the clubhouse that you want other guys to follow."

The 2014 season will mark Padgett's 17th professional season. Padgett, 6-foot-2 and 215 pounds from Lexington, S.C., is a career .273 hitter with 395 doubles, 189 home runs and 966 RBIs in 1,721 games.

After the Florida Marlins selected him in the fifth round of the 1998 MLB Amateur Draft out of Clemson University, Padgett, who was a kicker for the Clemson football team, reached triple-A with the Marlins (2004-05), the Chicago Cubs (2006) and Philadelphia (2007). He then spent five seasons in the independent Atlantic League, before signing with Kansas City last offseason.

The T-Bones open the 2014 regular season at home on May 15 against Lincoln.