News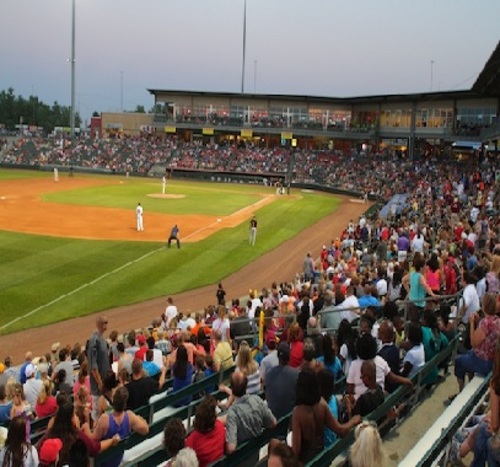 08/23/2014 6:22 PM
-
KANSAS CITY, Kan. — The 4th Annual Get Hits All-Star Game returns to CommunityAmerica Ballpark on Sunday at 5:35 p.m.

The game features top high school players from the region, following their performance on summer elite teams. This event has featured future collegiate players and Major League Baseball draft picks, including Colin Wiles (first round), Justin Chigbogu (fourth) and Bralin Jackson (fifth).

The Get Hits All-Star Game celebrates youth baseball talent in the Midwest by giving current high school student-athletes a professional platform to compete against equally talented peers for the best baseball scholarships and professional baseball opportunities. This celebration simultaneously educates and encourages younger student-athletes to dedicate themselves in the classroom and in the "field" of their choice to pursue and make their dreams come true.

Scouts and recruits from the Colorado Rockies, San Francisco Giants, Kansas City Royals, New York Yankees, Atlanta Braves, Wichita State, the University of Nebraska and Kansas State — among many others — are scheduled to be on hand.

General admission tickets are available at www.ticketreturn.com for $11. For more information on the event, visit www.barnstormersbaseball.com.