News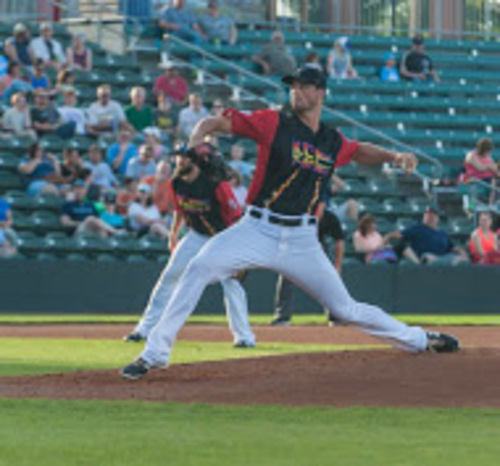 06/05/2015 9:53 PM
-
KANSAS CITY, Kan. – Behind a strong start from Blake Holovach and timely hitting, the Kansas City T-Bones beat the Amarillo Thunderheads, 4-1, in front of 5,076 fans at CommunityAmerica Ballpark on Friday night.
Holovach pitched five shutout innings, before giving up a run in the sixth. Holovach, who scattered five hits in 5 1/3 innings, struck out three in the game, including the 200th of his career. That was Corey Bass in the top of the fifth inning.
The T-Bones got on the board first, as Jake Blackwood, who reached on an error, scored on Amarillo starter Clayton Tanner's wild pitch in the first inning. Kansas City held a 1-0 lead until Amarillo's Drew Heid scored on an RBI single by Taylor Smart in the sixth inning.
Kansas City scored the only other run it would need in the seventh inning when, with Robby Kuzdale on third with two outs, Brian Erie grounded the ball to third baseman Zac MacPhee. MacPhee's throw pulled first baseman Gerardo Valentin off the bag as Kuzdale came in to score.
Blackwood, who gave Kansas City a win earlier in the day in a suspended game with a two-run single in the bottom of the ninth, hit his first home run of the season off Amarillo reliever Brooks Pinckard in the bottom of the eighth inning, giving Kansas City a 3-1 lead. The T-Bones fourth and final run came in the same inning as C.J. Henry hit an RBI single scoring Nate Tenbrink.
Kansas City (4-10) and Amarillo (6-8) are scheduled to play the last game of their three-game series Saturday night at 7:05. Tickets are available by calling the Providence Medical Center Box Office at CommunityAmerica Ballpark at 913-328-5618.