News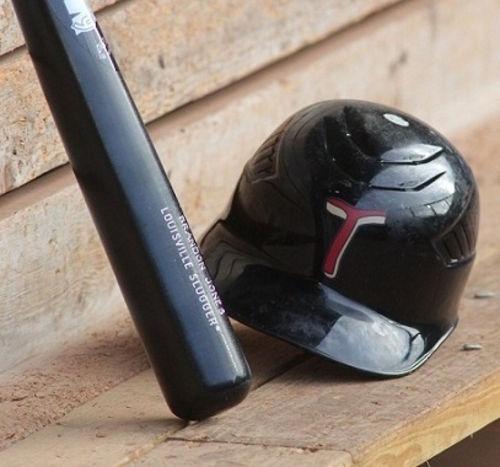 06/12/2015 10:30 PM
-
LAREDO, Texas. – The Kansas City T-Bones, took the series opener Friday night, against Laredo 8-3, at Uni-Trade Stadium.

The T-Bones scorched Laredo pitching, and started early, with a two-run first inning, off Lemur starting pitcher Scott Garner (2-2). Ryan Cavan started the game with a leadoff single, and advanced to third on a Nate Tenbrink single. With two-outs, and a Tenbrink stolen base, Kyle Robinson laced a two-out single to left, and scored Cavan and Tenbrink, to give Kansas City a 2-0 lead.

The Lemurs would tie the game, with two un-earned runs, in the fourth inning, off T-Bones starting pitcher Blake Holovach (1-0) to tie the game at 2-2. Kansas City stormed back with a 4-2 lead in the fifth inning, with RBI's coming from Adam Bailey and Kyle Robinson's third of the game.

The T-Bones up 4-2, in the seventh inning, got a lead-off double by Bailey and a Robinson walk to start the inning. Robby Kuzdale down 1-2 in the count, blasted his second home-run of the season, and gave Kansas City a 7-2 lead. Four batters later, Cavan drove in Brian Erie to extend the lead to 8-2.

The Lemurs would give Kansas City a scare in the bottom of the eigth, as they loaded the bases down 8-3 and two-outs, but Jonathan Kountis came in and got Juan Silverio to ground-out to end the threat. Kountis finished the game with 1 1/3 perfect innings in relief.

Holovach got the win for Kansas City, in which he allowed two un-earned runs over five innings.

The T-Bones (7-12) have won six of the last eight games, and continue the series with Laredo (10-10) Saturday night at Uni-Trade Stadium, with first pitch scheduled for 7:35pm.

The T-Bones return home June 19th for a three-game homestand. Tickets are available by calling the Providence Medical Center Box Office at CommunityAmerica Ballpark at 913-328-5618.