News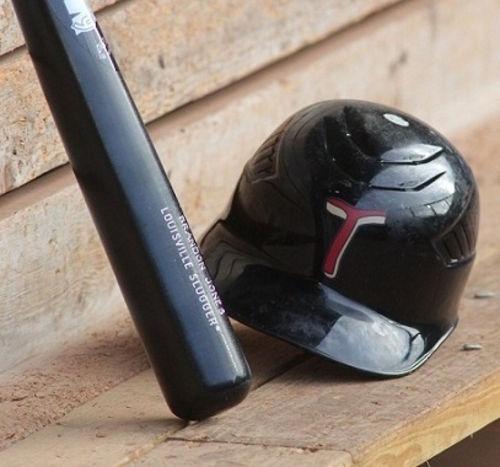 06/30/2015 8:40 PM
-
PAMONA, New York – The Kansas City T-Bones, hit two home-runs, and held on to a 8-6 win, Tuesday night against Rockland.

The T-Bones took a 2-0 first inning lead, when Nate Tenbrink doubled and Jake Blackwood hit his fourth home-run of the season. The T-Bones would tack on another run in the third inning, with Tenbrink scoring from third on a sacrifice fly from Adam Bailey, to give Kansas City a 3-0 lead, off Boulders starting pitcher Mike Dennhardt (2-4).

The Boulders fought back, with a two run seventh inning, as Ryan Fisher hit the big two-run home-run, to bring the game within 4-3.

Kansas City starting pitcher Bobby Doran (5-1), turned in another quality start, as he pitched six plus innings, and allowed three runs. Doran struck out five.

Up 4-3, Kyle Robinson blasted a leadoff home-run in the eighth inning, for Kansas City to take a 5-3 lead. With the bases loaded, and two outs, Tenbrink again came through, with his third hit of the game, which scored Vladimir Frias and Robby Kuzdale to stretch the lead out to 7-3.

The Boulders offense wouldn't go down without a fight however, as they scored three in the ninth inning off T-Bones reliever Aaron Baker. Baker was able to get Stephen Cardullo to fly out to end the game, to who else, Nate Tenbrink preserving the 8-6 win.

The 8-6 win, puts Kansas City above .500 for the first time, since May 22nd. The T-Bones, also won their seventh consecutive series, to go along with a 16-6 record over the past 22 games.

The T-Bones (17-16) conclude the three-game series, Wednesday night, against Rockland (23-13) with first pitch scheduled for 6:05pm central.

The T-Bones return home to CommunityAmerica Ballpark on July 3rd, tickets are available by calling the Providence Medical Center Box Office at CommunityAmerica Ballpark at 913-328-5618.