News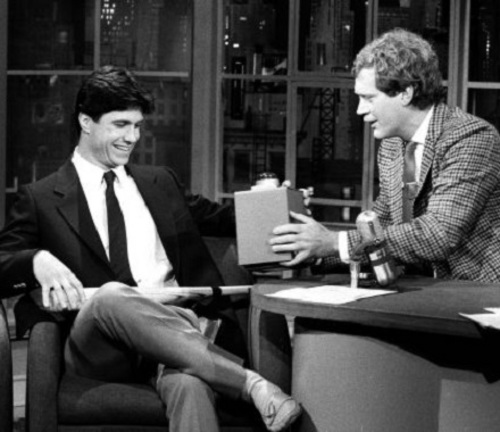 08/06/2015 7:29 PM
-
In honor of Buddy Biancalana making an appearance at Friday night's T-Bones game, we're reprinting this story, which was written by T-Bones Sr. Director of Media Relations Matt Fulks for his book, "100 Things Royals Fans Should Know & Do Before They Die."

"My philosophy is that the whole person needs to be addressed. Everything starts with a thought. The mind-body connection is extremely important. It's very important to be in touch with our most subtle thoughts that affect our performance."

Those might sound like words from a sports psychologist. That may be true, although he's not actually a "trained" psychologist. Instead, he's learned from his own experiences. As a matter of fact, those words are from one of the surprising "heroes," if you will, for the Royals during the 1985 World Series, Buddy Biancalana, who actually started to gain some fame late in the '85 season.

Two months before Biancalana's performance in the World Series, in mid-August, he started to become somewhat of a folk hero and cult legend, thanks to Late Night host David Letterman. As Pete Rose closed in on Ty Cobb's career hits record, Letterman brought out a "Buddy Biancalana Hit Counter" to show Biancalana's chase of Rose and Cobb.

"The attention of the baseball world will shift then to another historic record chase," Letterman told his audience. "And with this Buddy Biancalana Hit Counter, you can chart the Royals' veteran utility infielder's march to immortality."

And, then, after adding a hit to Biancalana's total, giving him 12, Letterman added: "Only 4,181 hits to go. Good luck, Buddy, keep up the good work."

(For the record, Letterman wasn't giving Biancalana enough credit. Biancalana was around 50 career hits when Letterman introduced the counter.)

Throughout the rest of the season, Letterman brought out the hit counter periodically and told everyone how Rose and Biancalana did the previous day. After the season, Biancalana made an in-studio appearance with Letterman. Because of those two months, for some fans Biancalana will always be a hero and a legend.

"That definitely got me a lot of notoriety at a time where my play wasn't. It was a wonderful experience," said Biancalana, whom the Royals picked in the first round of the 1978 draft. "There's nothing wrong with some publicity, and I certainly got it."

Although he was batting only .194 with three home runs, playing in parts of four Major League seasons at the end of '85, Biancalana entered the evasive "zone" during the World Series, hitting .278 and playing errorless at shortstop as the Royals defeated the Cardinals.

"The World Series was a fabulous experience for me, as people can imagine, but taking it to a different level that was the best baseball I had ever played," he said. "I reached a level of concentration that I never experienced prior to that time. I don't know how I got there except that for the first time I acknowledged fear — the fear that I experienced prior to Game 1 of the World Series.

"I'll never forget sitting on my chair in front of my locker prior to the game, about a half-hour before ABC wanted us on the foul line. I started thinking, 'Oh my, this is really intense.'"

At that moment, Biancalana figured he could put on his street clothes and go watch the game on television somewhere; or he could grab his glove, walk down the runway and take the field.

"Fear can be our greatest ally or our greatest enemy," he said. "On the other side of fear are tremendous strength, power, freedom, creativity, and all sorts of other good stuff. Since that time I've tried to figure out how to cultivate that."

After back problems cut his playing career short in 1989, he went through a divorce, more health problems, as well as some other personal situations that left him searching, Biancalana has come out "on the other side."

He served as a Minor League Infield Coordinator and a manager in the Tampa Bay and Philadelphia farm systems. Then, in 2006, he co-founded with Steve Yellin PMPM (Perfect Mind, Perfect Motion) Sports.

"We're able to teach by design what an athlete learns by chance when he's playing his best," said Biancalana, who co-authored with Yellin a book called "The 7 Secrets of World-Class Athletes." "The only reason an athlete has a slump, assuming he has good mechanics, is a breakdown in the mind-body connection. With PMPM we're going to the source of the mind-body connection. We're able to set up the conditions systematically for the best motion an athlete has in him."

And to think, this all started with his play during the '85 World Series.

"One of the keys for us that year was how we had several come-from-behind wins," he said. "This might sound strange but late in several games at home, when the other team was changing pitchers, that 'Do Wah Diddy Diddy' song was played throughout the stadium, and that got us fired up. The energy that song gave off seemed to trigger something that allowed us to come back and win a lot of games."

It didn't hurt that there were some great catalysts in Hal McRae, Willie Wilson, manager Dick Howser, and the guys to Biancalana's left and right on the infield, Frank White and George Brett.

"Playing between two Hall of Famers with George and Frank can only make you a better player. As crummy of a player as I was, who knows how bad I could've been had I not had those two guys," Biancalana said with a laugh. "And we had a great leader in Dick Howser, who managed flawlessly in the World Series. He was a fiery guy who never panicked. Panicking is not conducive to successful baseball."

If you want to meet Biancalana on Friday night, tickets to the T-Bones game are available by calling the Providence Medical Center Box Office at CommunityAmerica Ballpark at 913-328-5618.