News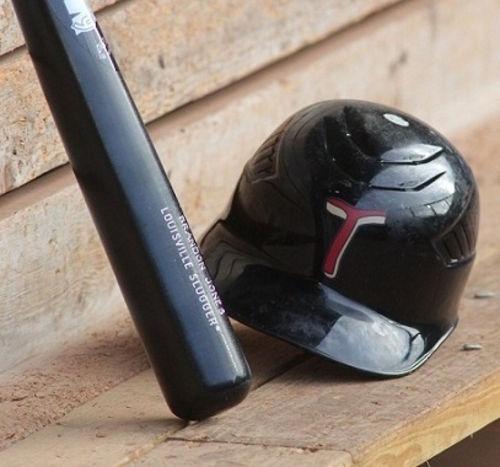 08/15/2015 9:04 PM
-

SIOUX CITY, IA – The Kansas City T-Bones, dropped their second straight game, Saturday night, 9-3, to Sioux City, at Lewis and Clark Park.

Sioux City was able to connect with five, first inning runs, against Kansas City starting pitcher Dustin Loggins (2-5), to take an early 5-0 lead. Brock Kjeldgaard hit a two-run home run to start the scoring, and Noah Perio followed with his sixth home run of the season. Kjeldgaard finished the game for Sioux City going five for five at the plate, and drove in four runs.

Kansas City, which trailed 9-0 after the fourth inning, got four scoreless innings out of the bullpen. Mike Nanini and Evan DeLuca each pitched two scoreless innings for Kansas City.

T-Bones rookie outfielder Jacob Hayes connected on a two-out two-run triple to put Kansas City on the board in the seventh inning. Robby Kuzdale scored on an Alex Marquez double in the eighth inning, to cap off the scoring, and the game at 9-3.

Loggins, with the bullpen scheduled to pitch Sunday's game, was charged with nine earned runs on 14 hits in four innings.

Sioux City starting pitcher Ryan Zimmerman (12-2), picked up the win for the Explorers. Zimmerman allowed two runs on five hits, but also had five walks.

The T-Bones (41-35) continue the seven-game road trip Sunday evening against the Sioux City Explorers (59-19), with first pitch scheduled for 6:05 pm.

The T-Bones return home to CommunityAmerica Ballpark on August 18th, tickets are available by calling the Providence Medical Center Box Office at CommunityAmerica Ballpark at 913-328-5618.