News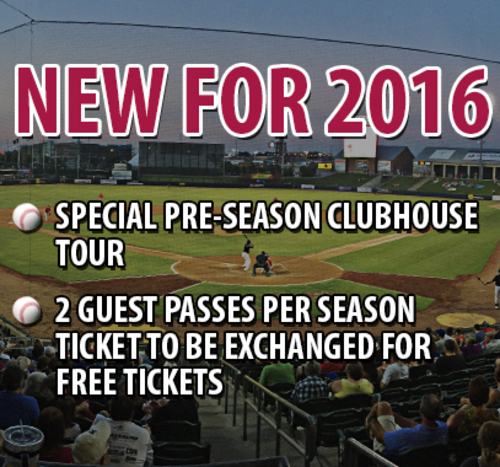 08/20/2015 11:20 AM
-
Season Ticket Holder BBQ- Sunday, August 23rd
The annual Season Ticket Holder BBQ Party on Sunday, August 23rd in the Miller Lite Centerfield Party Tent. The party will feature a meal catered by Centerplate. The T-Bones players and coaches will make an appearance along with other special guests. New this season we will also have a variety of Casino style games, stay and play a game of Craps, Roulette, Texas Hold Em', Black Jack, or the Slots! Each Season Ticket account will also receive a gift as a token of our gratitude for your continued support. Throughout the party we will also be raffling off a variety of premium prizes from our Sponsors. You could win a paid vacation to Branson, tickets to the October Races at Kansas Speedway, an autographed T-Bones jersey, a watch from Joslins Jewelry, free passes to Schlitterbahn, or even a 20 minute Pre-Game Batting Practice lesson with a member of the team! The BBQ will begin in the 7th inning.
2016 Season Ticket Renewal- Begins Sunday, August 23rd
We are now well into a great 2015 season with much more excitement to come. Also on August 23rd you will have the first opportunity to renew your season tickets. You will continue to receive the same benefits from this year along with a couple exciting NEW ones for 2016! If you place a $50.00 per seat deposit before September 3rd, you will receive a commemorative Kansas City T-Bones exclusive Season Ticket Holder pint glass! Also, for the first 30 to pay their 2016 account in full will also receive an Authentic T-Bones Game Worn jersey!
Full Season Early Renewal
o Prime Seat $725.00 $694.00
o Choice Seat $525.00 $494.00
o Select Seat $425.00 $394.00
o *Early Renewal Pricing ends October 31st*
Half-Season
o Prime Seat $368.75
o Choice Seat $268.38
o Select Seat $218.75
Season Ticket Holder Giveaway Pick Up- Sunday, August 30th
As a valued Season Ticket Holder we invite you to the annual Giveaway Pick-Up on Sunday, August 30th! Starting in the 7th inning please take your voucher to the Miller Lite Centerfield Tent to retrieve your giveaway items. If you unable to attend the Season Ticket Holder Giveaway Pick-Up, you may schedule an appointment for a later date by calling (913) 328-5618.