News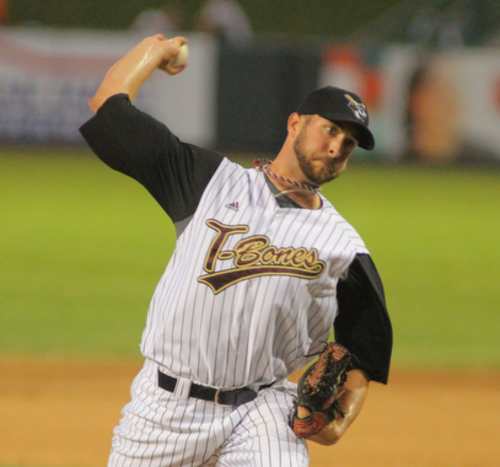 09/12/2015 9:25 AM
-
Derek Gordon was expected to be one of the top pitchers for the T-Bones in 2015. Instead, Gordon went on to become one of the top pitchers in the Kansas City Royals' organization, as he was selected as the Pitcher of the Year at Idaho Falls, a rookie affiliate, the club announced Thursday.
Gordon, whose contract the Royals purchased from the T-Bones in February, went 2-3 with a 3.47 ERA in 13 starts. He struck out 65 batters while allowing only 18 walks in 70 innings. He was third in the Pioneer League in both ERA and strikeouts.
Gordon, along with the other Royals Minor League Pitchers and Players of the Year, will be honored during a pregame presentation at Kauffman Stadium on Sept. 25.