News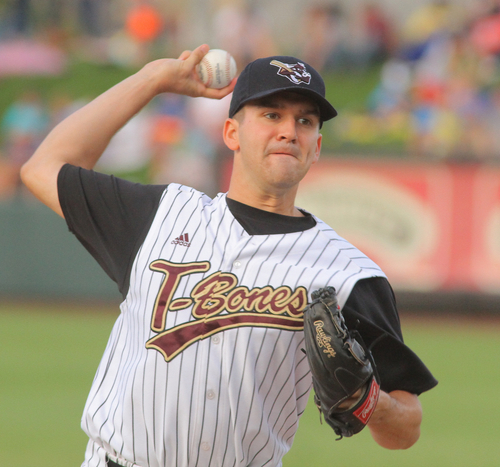 12/30/2015 5:12 PM
-
KANSAS CITY, Kan. – The Kansas City T-Bones announced that they've re-signed pitcher Casey Barnes to a contract for the 2016 season.

Barnes, 27 (05-19-88), a 6-foot and 180-pound right-handed pitcher, spent all of 2015 with the T-Bones, after being acquired originally in a trade during the 2014 season. Although he was on the disabled list late in 2015, in 10 games (all starts), Barnes went 3-3 with a 3.13 ERA. In 54 2/3 innings he struck out 27 and walked 13.

"We're excited to have Casey back in our rotation this year," said T-Bones manager John Massarelli. "We'd like to see him give us 100-plus innings in 2016."

Originally signed in 2011 by Philadelphia as a free agent out of Kansas Wesleyan, Barnes is 30-31 with a 3.91 ERA in five professional seasons.

Barnes is the 12th player (sixth pitcher) signed by Kansas City for 2016, including nine returning, so far, from 2015.

The T-Bones open the 2016 regular season at home on May 19 against Texas.