News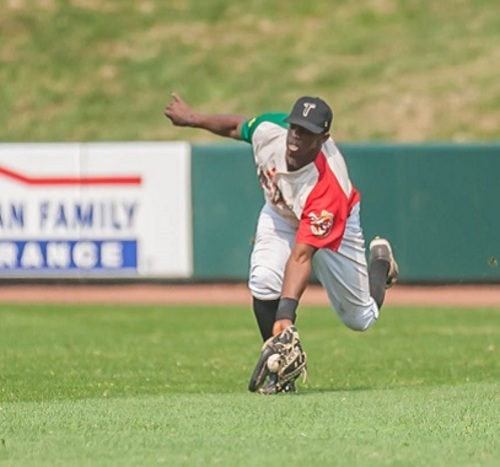 02/08/2016 2:24 PM
-
KANSAS CITY, Kan. – The Kansas City T-Bones have announced they've re-signed outfielder Starlin Rodriguez and signed catcher Alejandro Segovia to contracts for the 2016 season.

Rodriguez, 26 (12-31-89), who's 5-foot-10 and 170 pounds, originally signed with the T-Bones on Aug. 6, 2015. He hit .300 with 42 hits, including 11 doubles, two triples and one home run, in 36 games. Rodriguez started the 2015 season with Springfield, the St. Louis Cardinals' double-A affiliate. He has played in seven professional seasons — including parts of six in the St. Louis organization. He's a career .278 hitter with 526 hits, 100 doubles, 24 triples, 31 home runs, 216 RBIs and 282 runs scored in 538 games.

"Starlin will be a solid lead-off hitter for us," said T-Bones manager John Massarelli. "We look forward to having him from opening day."

Segovia, 25 (04-27-90), who's 6-foot and 185 pounds, has spent the majority of his professional career in the Tampa Bay Rays' organization, beginning as an 18-year-old for their Venezuelan Summer League team in 2008. He reached double-A Montgomery in 2014, batting .224 with 66 hits, 10 home runs, 31 runs scored and 40 walks in 88 games. In seven professional seasons, Segovia is a .267 hitter with 408 hits, 52 home runs, 216 RBIs and 199 runs in 451 games.

"Segovia brings to us an experienced middle of the lineup bat that can catch and play some first," Massarelli said.

The T-Bones now have 20 players signed for 2016, including 14 returning, so far, from the 2015 club.

Kansas City opens the 2016 regular season at home on May 19 against Texas.