News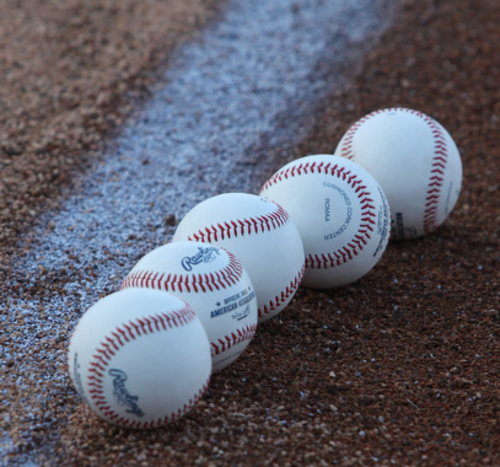 08/18/2016 5:17 AM
-
WICHITA, Kan. — The T-Bones lost on a walk-off two-run home run to the Wichita Wingnuts, 7-6, in the bottom of the ninth Wednesday night at Lawrence-Dumont Stadium.

Kansas City, which had led since the top of the first inning, had turned to All-Star closer Mark Haynes in the eighth, clinging to a 6-5 lead. Haynes (3-2) ended the inning by striking out Leo Vargas, stranding the tying run at third. In the ninth, however, with Christian Stringer on first following a lead-off single, Zack Cox sent his 10th home run of the season over the right field wall for the win.

The T-Bones took an early 1-0 lead against Wichita starter Anthony Capra. With one out, Dalton Wheat walked before Brett Wiley knocked him in with a double. Kansas City added to its lead in the second. After back-to-back singles from Vladimir Frias and Tyler Moore opened the inning, Tyler Massey brought them home with a double, extending the T-Bones' lead to 3-0. In the fourth inning, Capra walked five batters, bringing home two more runs for Kansas City. Capra walked eight T-Bones in his 3 2/3 innings, and the Wichita bullpen added three more throughout the rest of the game. That helped lead to Kansas City stranding 15 men on base.

The T-Bones' commanding 5-0 lead was short-lived, as the Wingnuts began cutting into it in the bottom of the fourth. After Stringer singled, Brent Clevlen singled, putting two on for former T-Bones player T.J. Mittelstaedt. He sent a ball to center field but Massey lost the ball in the lights, which allowed the ball to drop and get away from him. Mittelstaedt chugged around the bases for his second inside-the-park home run in as many nights, cutting the T-Bones lead to 5-3.

Each team added a run on a sacrifice fly. Wichita's came in the bottom of the fifth, when Brennan Salgado scored on a fly ball by Stringer. A half-inning later, Frias' fly ball brought in Anthony Gallas, giving Kansas City a 6-4 lead. Wichita inched closer, though, in the seventh. Stringer reached on a fielder's choice before Clevlen drove him in with an RBI single to right field.

Frankie Reed came in for the ninth for Wichita and kept the T-Bones from adding to their one-run lead. Reed (5-3) sent the top of the T-Bones' lineup down in order with two fly outs and a groundout.

Kansas City (38-44) concludes its four-game series at Wichita (51-31) Thursday night at 7:05. All of the action can be heard at TBonesBaseball.com.