News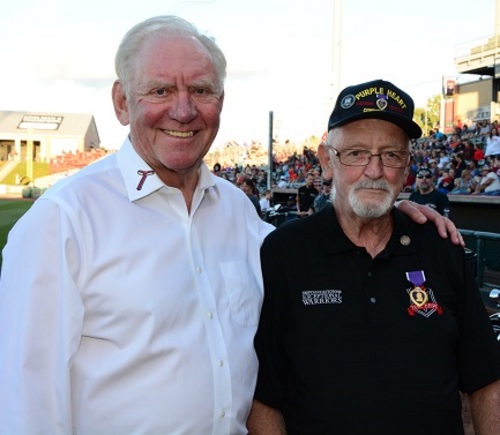 11/11/2016 11:40 AM
-
An open letter from T-Bones owner John Ehlert:

"T-Bones Fans: Those of you who have attended our annual salute to veterans have heard me say that that night is my favorite night at CommunityAmerica Ballpark. To see so many, cheering so loudly, for the so many veterans on the field and in the stands is not only heart-warming, it is richly deserved.

"Thank you, veterans of our military services, for your dedicated and continuing service. You are not forgotten today, nor on any other day. The T-Bones salute you!

"(And for our USMC vets, a one-day belated Happy Birthday and Semper Fi!)"