News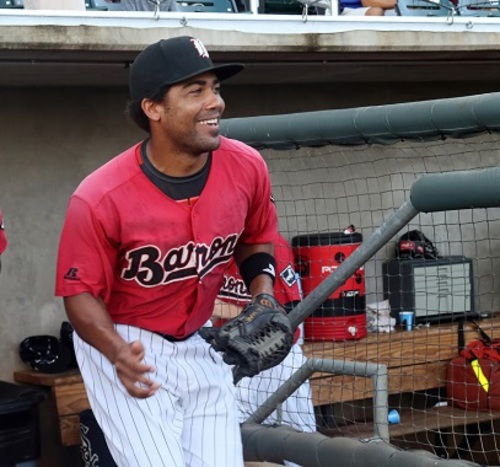 02/15/2017 1:06 PM
-
KANSAS CITY, Kan. – The Kansas City T-Bones announced they have signed Marcus Lemon to a contract for the 2017 season.

Lemon, 28 (06-03-88), is a 5-foot-11 and 175-pound infielder from Eustis, Fla. He spent the majority of the 2016 season — his 11th as a professional — at double-A Birmingham (67 games), as well as 17 games at triple-A Charlotte, both in the Chicago White Sox organization. In a combined 84 games, Lemon batted .219 with 61 hits, 29 RBIs and 24 runs scored. Although he played every defensive position last season except pitcher and catcher, his main position was shortstop, where he had a .944 fielding percentage (four errors in 163 2/3 innings) at Charlotte.

"I'm very excited to have a player with this level of experience," said T-Bones manager Joe Calfapietra.

The Texas Rangers selected Lemon, who's a son of former major-league outfielder Chet Lemon, in the fourth round of the 2006 June MLB Amateur Draft out of Eustis High School. He's played for four major-league organizations including Texas, Atlanta, Detroit and Chicago, reaching triple-A with the White Sox and Detroit. Lemon is a career .268 hitter with 1,012 hits, 364 RBIs and 508 runs scored in 1,094 games.

Kansas City now has 11 players — five pitchers — signed for 2017.

The T-Bones open the 2017 regular season at home on May 19 against Lincoln.