News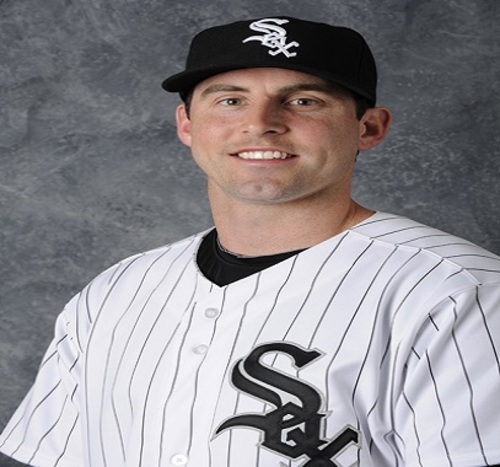 05/16/2017 2:06 PM
-
KANSAS CITY, Kan. – The Kansas City T-Bones announced they have signed former Major League pitcher Scott Carroll to a contract for the 2017 season.
Carroll, 32 (09-24-84), is a 6-foot-4, 215-pound right-handed pitcher and a local product from Liberty, MO. He split time last season with the Chicago White Sox and Texas Rangers organizations, including three games at the Major League level with Chicago. He posted an 0-0 record with a 11.57 ERA in 2 1/3 innings with the White Sox but saw most of his action at AAA Charlotte in the International League. The right-hander worked in 60 innings with a 5.55 ERA, going 2-8 in 16 games (12 starts) at AAA.
Chicago outrighted Carroll to Charlotte on July 14th and then traded him to the Texas Rangers on the 20th of the month, where he would go on to make two stops in the Rangers organization. He went 2-1 with a 2.92 ERA in seven starts at AA Frisco in 37 frames and was 0-1 at AAA Round Rock in a pair of games with a 10.00 ERA in nine innings.
Carroll started his professional career in the Cincinnati Reds organization in 2007 after being selected in the third round of the 2007 June draft out of Missouri State University. He reached AAA Louisville with the Reds in 2012 before being released on July 9th of that season, but he would ink with the White Sox three days later.
Carroll picked up the win in his Big League debut, tossing 7 1/3 innings of one run ball in a 9-2 Sox win over Tampa Bay on April 27th, 2014. He would appear in a total of 47 contests for the White Sox over three seasons, going 6-11 with a 4.60 ERA in 168 1/3 innings and adding 93 strike outs.
Carroll is a native of Liberty, Mo where he was a multi-sport star for Liberty High School, including being named one of the top-rated quarterbacks in Missouri and earning a scholarship to Purdue University. Carroll would spend one year with the Boilermakers before he transferred to Missouri State where he played baseball and football for the Bears.
The T-Bones open the 2017 regular season at home on May 19 against Lincoln. Tickets are available online or by calling (913) 328-5618 or visiting in person the Providence Medical Center Box Office.
For additional information or interview requests, members of the media may contact the T-Bones Media Relations Department at 913-328-5639 or mobile 817-739-3693.