News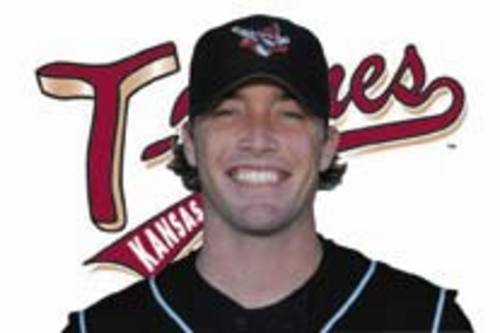 08/16/2005 10:04 PM
- T-Bone righthander Jon McDonald allowed just one hit through the first six innings as the Kansas City T-Bones built a 4-0 lead against the Sioux City Explorers. After Sioux City broke through with a run in the seventh, Kansas City put the game away with four runs in the bottom of the inning, ultimately beating Sioux City, 8-3, in front of 4,775 at CommunityAmerica Ballpark in Kansas City, Kan.
McDonald (W, 6-5) struck out just two batters in the game, but was helped by stellar infield defense; of the 27 batters he faced, fifteen were retired by ground balls. At one point, the third-year T-Bone retired nine consecutive X's and fifteen of sixteen.
Kansas City took a 3-0 lead in the third inning on a two-run single by David Segui. It wasn't until the seventh inning that the T-Bones blew the game open against Sioux City starter Rob Purvis (L, 3-4). Nine T-Bones came to the plate in the inning, starting with newly acquired second baseman Gabby Delgado, who began the onslaught with a single to center.
Cody Nowlin had two hits and scored three runs for the T-Bones, and Brandon Jones drove in two runs with a second-inning double and seventh-inning sacrifice fly.
Mike Cosgrove pitched a scoreless eighth inning, and Cardoza Tucker allowed two runs in the ninth inning before Nate Ruhl recorded the final out for the T-Bones.
Notes: Prior to the game, Mike Brown was traded to Sioux City for second baseman Gabby Delgado... Greg Jacobs had two hits and scored two runs in the game.