News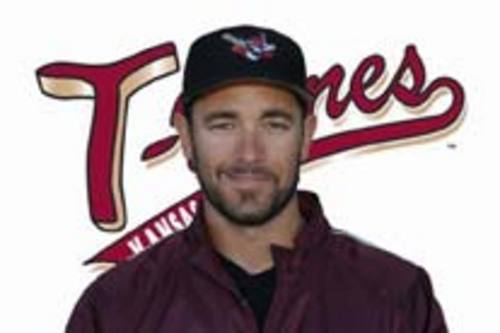 08/18/2005 10:34 PM
- The Kansas City T-Bones hit four home runs and enjoyed a seven-run second inning on the way to a 14-2 hammering of the Sioux City Explorers in front of 4,098 at CommunityAmerica Ballpark in Kansas City, Kan. The T-Bones outscored Sioux City 30-7 in the sweep.
Greg Bicknell (W, 13-5) started on the mound for the T-Bones and, unlike in his last start, was given run support and solid defense. Bicknell worked five innings and allowed four hits while striking out four. With the win, Bicknell tied the career franchise mark for wins with 26.
Some of the thunder on offense came from an unlikely source: newly acquired infielder Gabby Delgado, who drove in four runs with three hits, including a three-run homer off the foul pole in the second inning. Delgado was joined by Greg Jacobs, who smashed a two-run homer off the clubhouse in right field in the third inning, and Chad Sosebee, who blasted a second-inning homer against starter Travis Dressler (L, 0-2).
Kansas City scored in each of the first four innings and plated two more in the seventh on Rafael Rodriguez' first home run of the season, a two-run shot. The game was 14-0 until a two-run double by Ryan Gripp against T-Bone reliever Joe Goodmann in the eighth inning.
Jacobs and Delgado each had three hits in the game, and every T-Bone position player who appeared in the game had at least one hit. As well, Delgado's four RBI tied his career high, set on July 5, 2002.
The win for the T-Bones, coupled with a Gary loss, moves the T-Bones 1 ½ games back of Gary in the Northern League wild-card race.