News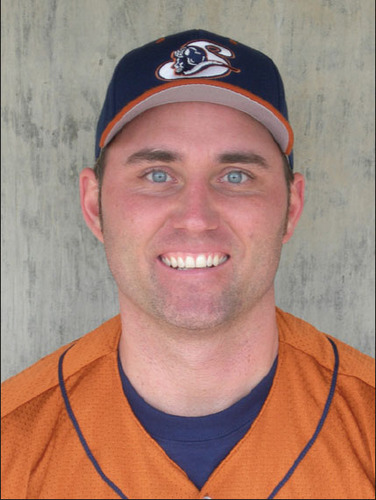 01/11/2007 4:17 PM
- KANSAS CITY, KS – T-Bones manager Andy McCauley has announced his coaching staff for the 2007 season. Tim Doherty will return as the team's hitting instructor this summer and Marty Kenney (pictured), who worked with McCauley last year in Schaumburg, will serve as the team's new pitching coach.
Doherty has been with the T-Bones since the team came to Kansas City five years ago. He played his collegiate ball at Oral Roberts University, where he also began his coaching career in 1989. Doherty has also spent time coaching at Seminole Junior College in Oklahoma, Southwestern Louisiana, and Southwest Texas State. He resides in St. Joseph, MO, where he runs a baseball instructional facility, Hardball.
McCauley is looking forward to working with Doherty. "Tim is one of the top hitting coaches in the league. He's got a great work ethic and his knowledge of hitting and baseball situations will be helpful. I'm really looking forward to working with him."
2007 will be just the second year of coaching at the professional level for Kenney. He oversaw a Schaumburg pitching staff that had a team ERA of 4.18 in 2006, good for third best in the league. Kenney also serves as an associate head baseball coach for DeSales University in Pennsylvania. He played his collegiate ball at Richmond before transferring to DeSales, where he played for McCauley.
McCauley is happy to have Kenney on his staff again in 2007. "I've known Marty for 10 years. He played for me when I was coaching college ball. I'm very comfortable with his knowledge and I have a lot of respect for the way he develops and works with pitchers."
The T-Bones begin the 2007 season at home on May 17th, hosting the Schaumburg Flyers.