News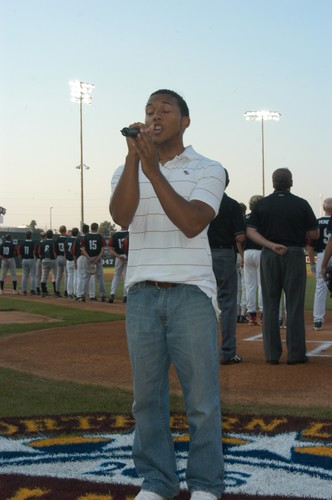 02/01/2007 3:59 PM
- The T-Bones are looking for talented individuals and groups to sing the National Anthem during the upcoming season.
The T-Bones will provide free tickets to each National Anthem singer or group with a 20 ticket limit. This offer is contingent upon the purchase of 25 reserved tickets for sale or use. The tickets can be purchased at our discounted group rates.
Prior to approval the T-Bones must receive a demo tape or CD of the individual/group performing the National Anthem. Demos can be sent to 1800 Village West Parkway, Kansas City, KS 66111.
The T-Bones are excited to provide this opportunity for the individual/group to gain both exposure and experience.
For more information/questions please contact Group Sales at (913) 328-5623.