News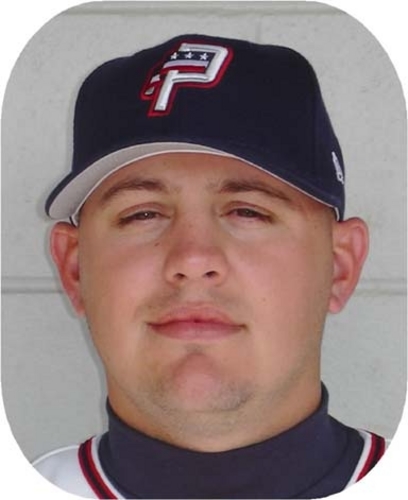 02/07/2007 4:39 PM
- KANSAS CITY, KAN – The Kansas City T-Bones have added a couple of new arms to the roster for the 2007 season.
T-Bones manager Andy McCauley announced today the signing of RHP Brett Reid and LHP Hans Smith. Reid lives in Liberty, MO and pitched collegiately at nearby Avila College. He also spent last season pitching at the single-A level in the Washington Nationals organization splitting time between the Potomac Nationals and the Savannah Sand Gnats.
"In looking over the fall releases, his numbers really jumped out at me especially with him being a local kid," said McCauley. "In talking with him he really impressed me with his maturity and I think he has a great shot to get back into affiliated ball."
Smith last pitched in 2002 with the Orlando Rays, the then AA team for the Tampa Bay Devil Rays. He was viewed as a hot prospect by the Tampa organization and was on the 40-man roster prior to his release in 2004.
"Hans is someone I got to know really well the past few years while working in Schaumburg," said McCauley. "I brought him in a couple of years ago to make the club out of Spring Training but he couldn't because of injury. After rehab and now that he's healthy I'm excited to see what he can do."
Reid was originally drafted in the 15th round by the Montreal Expos in 2003. He spent four seasons in the Expos/Nationals organization posting a 3.35 career ERA. Reid also had 186 K and 76 BB posting a 9-16 record for Vermont, Savannah and Potomac over his four seasons.
Smith stands at 6'9" weighing 270 as a lefty posted a 3.05 ERA in three seasons in the Tampa Bay Devil Rays organization. Smith played collegiately at Fresno State where he was named a Western Athletic Conference All-Star in 2000.
Both pitchers have pitched primarily out of the bullpen throughout their professional careers.
– Kansas City T-Bones –