News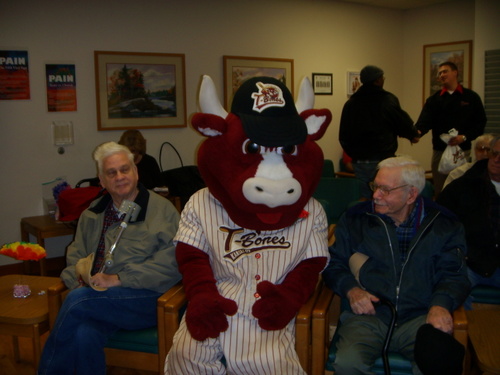 02/14/2007 1:37 PM
- Sizzle and members of the T-Bones front office took a trip to the Kansas City VA Medical Center in downtown Kansas City this morning to visit patients of the facility.
Sizzle and the crew shook hands, visited with patients and handed out hats to try to brighten the days of several of the patients.
The VA Hospital is a health care facility dedicated to providing medical care veterans living in the Kansas City area.