News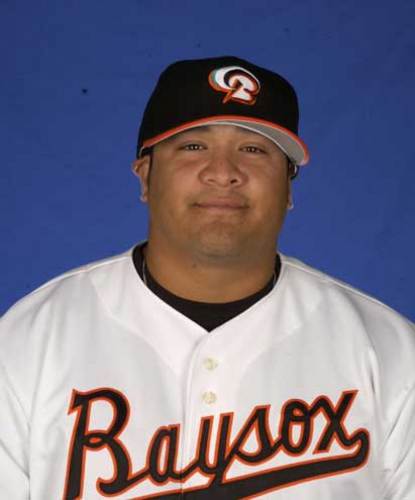 03/20/2007 3:43 PM
- KANSAS CITY, Kan. – The Kansas City T-Bones announced today that Northern League veteran Mario Delgado has signed a contract to join their 2007 squad.
Delgado,27, spent two seasons in the Philadelphia Phillies organization before being released in March 2003. He was signed as a free agent by the Schaumburg Flyers and played there for new T-Bones manager Andy McCauley before being sold to the Baltimore Orioles, where he has played the last two years. Delgado split time last season between Class A Frederick and Class AA Bowie.
"Mario is a great player who led us to the Northern League Championship in 2004 while leading the league in RBI's," said McCauley. "He has spent the last couple of years in affiliated ball and hopefully we can get him back there after a short stint with us in Kansas City."
Last season Delgado finished the year hitting .286 with 11 home runs for Frederick in 62 games while driving in 49 runners at Class A. For Bowie he hit .260 with 18 RBI's and 5 home runs in 56 games.
McCauley plans to use Delgado primarily as a first baseman and outfielder but said he could be used occasionally as a designated hitter.
Chopping Block: The T-Bones have agreed to terms with pitcher Kenny Durost and announced the release of Nick Slack and Eddie Pearson in addition to Pat Magness who intends to retire.