News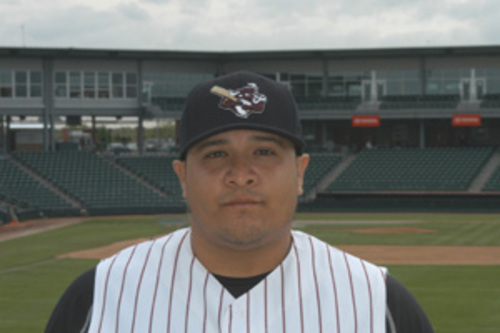 05/11/2007 11:45 PM
-
KANSAS CITY, Kan. – The Kansas City T-Bones remain undefeated on their exhibition season, picking up their fourth victory in as many games. The T-Bones beat the River City Rascals of the Frontier League tonight 9-3 in 11 full innings. The T-Bones led throughout, but both teams agreed to play two extra innings allowing the teams to get more live action as the season approaches.
Kansas City got on the board first with a four-run second inning. With two outs in the inning, the T-Bones loaded the bases before Rob Watson walked, driving in the first run of the game. Following that, Neb Brown singled home two runs to put the T-Bones ahead 3-0. Shortstop Donaldo Mendez then singled to center, knocking in Watson for the fourth run of the inning. After the T-Bones added another run in the fourth on a RBI single by Watson, the Rascals answered with their first run of the game in the top of the fifth. With a man out and a runner at third base,
Estevan Quintana grounded out to first, allowing the runner to score from third.
Leading 6-1, the T-Bones put the game out of reach when Mario Delgado hit a three-run home run off of Brian Blomquist in the sixth inning. Delgado's three RBI led the team, with Watson and Brown adding two RBI a piece. Brandon Jones also contributed a 3-for-5 effort, scoring twice in the contest.
The Rascals would add two more in the eighth, but it was not enough as the T-Bones held on for a 9-3 win.
Between the two teams, a total of 18 pitchers were used. The T-Bones allowed the Rascals to use two of their pitchers against their own team in the 10th and 11th innings. Jonathan Krysa started the game for Kansas City, pitching two scoreless innings while giving up just one hit and striking out one while picking up the win. The TBones also used Lavon Lewis, Dan Jackson, Shawn Morrison, Chris Krawczyk, Rick Hummel and Brett Reid on the mound.
The two teams wrap up the exhibition series tomorrow morning in the first ever "Farmers' Market Classic." First pitch is scheduled for 10 a.m. and admission is free.