News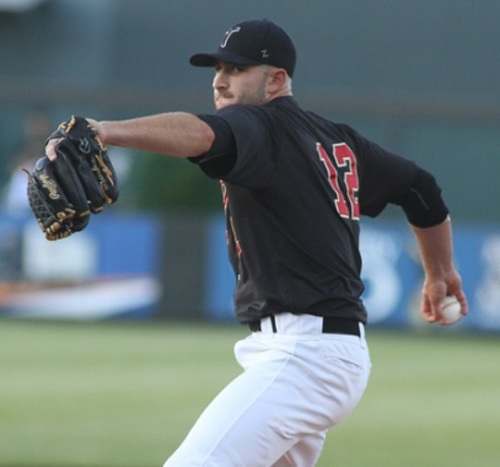 07/31/2013 3:06 PM
-
KANSAS CITY, Kan. – Behind a strong outing from Shaun Garceau on the mound, Kansas City bats arrived with timely hits that led the T-Bones to a 7-2 victory over the Laredo Lemurs on Wednesday afternoon at CommunityAmerica Ballpark.

Lemurs starter Michael Suk (2-2) allowed six of the T-Bones' seven runs in two consecutive innings, which included a two-run homer from Kyle Nichols. Felix Molina, Luis Rivera and Joey Gathright — three of the bottom four batters in the Kansas city lineup — had two hits apiece, accounting for six of the T-Bones' seven hits in the contest.

In his 15th start of the season, Garceau (5-7) went 6 2/3 innings allowing Laredo's only two runs on seven hits during the first five innings. Garceau struck out four and didn't allow a walk.

"If he gives up some runs, he does his best to limit the damage and he did that today," said T-Bones manager Kenny Hook. "He gave up a run early but then settled in and had them guessing for the most part."

Kansas City drew eight walks from the three Laredo pitchers, including starter Michael Suk (2-2), but finished the game without scoring in the final four innings.

Kansas City (29-42) and Laredo (38-32) close the series with game four Thursday night at 7:05. Tickets are available by calling the Providence Medical Center Box Office at CommunityAmerica Ballpark at 913-328-5618 or at tbonesbaseball.com.