News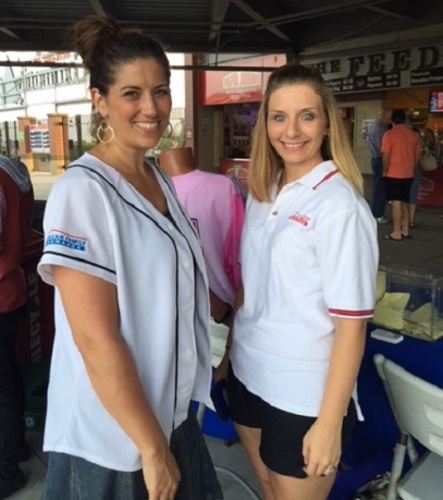 08/21/2015 6:33 AM
-
By: Elizabeth Orosco
tbonesbaseball.com

American Family Insurance opened its doors to the public in October 1927. Herman Wittwer, a struggling insurance salesman, hoped to find success by selling auto insurance specifically to Wisconsin farmers who he believed presented a lower risk than city drivers.

Eighty-eight years later, American Family Mutual Insurance Company is the nation's third-largest mutual insurance company, and has been a sponsor of the Kansas City T-Bones since 2011.

Julie Coover, an agent for American Family Insurance since 2008, says T-Bones fans are an excellent audience to market to.

"The primary reason we continue our partnership year after year," Coover said, "from an agency perspective, is that the demographic of the people who come out to see the games is exactly the type of people we would like to have in our agency: young families who just like to go out and have a good time."

Coover also says that CommunityAmerica Ballpark is a great location for hosting company outings or just having family-friendly fun.

"It's a great venue and it's easy to be able to invite people to come out here, even with their kids and have a good time," she said.

During the season, a booth is set up on the main concourse behind home plate for fans to visit during the game to get more information about everything American Family has to offer. During the all-agent event, the company gives away several prizes and gifts to fans.

Coover says the greatest benefit that comes from American Family Insurance partnering with the Kansas City T-Bones is the exposure.

"We get really great exposure from the T-Bones partnership with the sign on the outside of the building and the announcements they make throughout the game," she said. "I think just the name recognition and the visual recognition pairing us with baseball—something as American and down home as baseball—how could you go wrong?"

For more information, visit amfam.com or the American Family Insurance promotion table during T-Bones home games.