News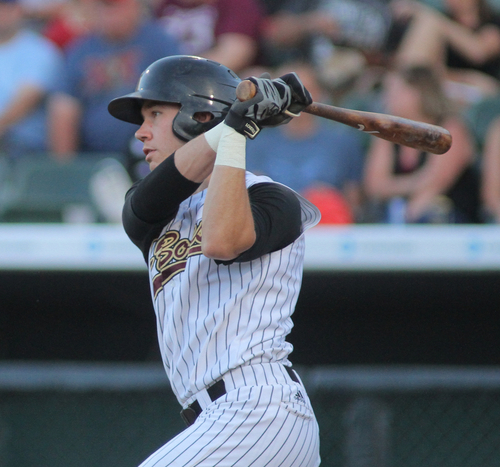 01/21/2016 4:23 PM
-
KANSAS CITY, Kan. – The Kansas City T-Bones have announced they've re-signed catcher Brian Erie to a contract for the 2016 season.

Erie, who's 6-foot-2 and 205 pounds, is returning for his third season in Kansas City. Erie caught in 80 games for the T-Bones in 2015, batting .282 with career highs in hits (75) and doubles (12) to go with 19 RBIs and 23 runs scored. In two seasons with Kansas City, Erie has 145 hits, 20 doubles, 60 RBIs and 52 runs scored in 172 games.

"We're excited to have Erie back for 2016," said T-Bones manager John Massarelli. "He's a good communicator behind the plate, and he works well with our pitchers."

Erie, 26 (06-27-89), who's originally from Louisville, Ky., spent the first three seasons of his professional career in the Frontier League, including two years with Massarelli in Lake Erie. In five professional seasons, Erie is a career .266 hitter with 266 hits and 114 RBIs in 305 games.

Erie is the 14th player signed by Kansas City for 2016, including 11 returning, so far, from a 2015 season that saw the club finish second in the American Association's Central Division with a 49-50 record. The T-Bones were in the chase for a wild-card berth until the final week of the regular season.

The T-Bones open the 2016 regular season at home on May 19 against Texas.