News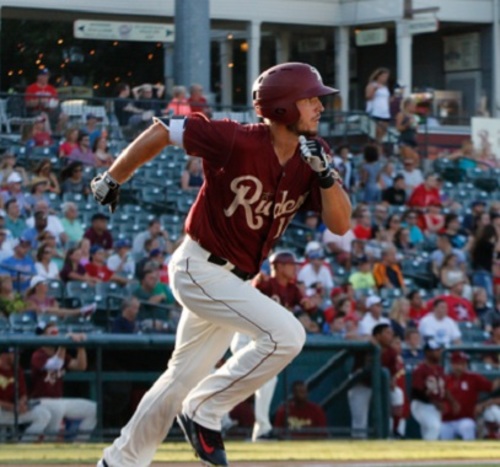 05/07/2017 3:36 PM
-
KANSAS CITY, Kan. – The Kansas City T-Bones announced they have signed catcher Joe Jackson to a contract for the 2017 season.

Jackson, who turned 25 on Friday, is the great-great-great-nephew of "Shoeless" Joe Jackson, and the first person in the family to play professional baseball since his great-great-great-uncle was banned as part of the Chicago "Black Sox" scandal in the 1919 World Series.

The T-Bones' Jackson, who's 6-foot-1 and 180 pounds, spent the 2016 season at Double-A Frisco in the Texas Rangers' farm system. He batted .269 with 111 hits, 52 RBIs and 41 runs scored in 113 games. The Kansas City Royals selected Jackson in the 50th round of the 2010 MLB June Amateur Draft out of Mauldin (S.C.) High School. Instead of signing, Jackson attended The Citadel before the Rangers selected him in the fifth round of the 2013 draft. In four professional seasons, Jackson is a .278 hitter with 372 hits, 79 doubles, 10 triples, 23 home runs, 199 RBIs and 169 runs scored in 354 games.

"We're excited to have Joe on board to help us in the 2017 season," said T-Bones manager Joe Calfapietra.

Even though "Shoeless" Joe batted .375 with 12 hits, six RBIs and no errors during the 1919 World Series, MLB Commissioner Kennesaw "Mountain" Landis banned Jackson and seven other White Sox from playing professionally after they were accused of conspiring to throw the Series.

The T-Bones open the 2017 regular season at home on May 19 against Lincoln.