News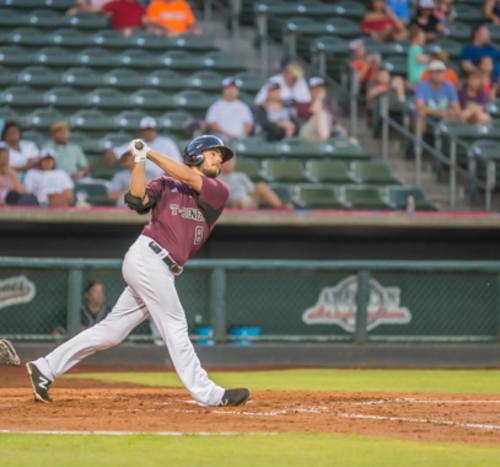 06/20/2017 9:11 PM
-
KANSAS CITY, Kan. – The Kansas City T-Bones' five-game winning streak was broken in a loss to the Fargo-Moorhead Redhawks, 2-1, on Tuesday night at CommunityAmerica Ballpark.
The T-Bones and RedHawks went scoreless through the first five innings and Kansas City couldn't even muster a hit until the bottom of the fifth.
Fargo-Moorhead finally got something going in the sixth with two RBI doubles giving them a 2-0 lead. Right fielder, K.D. Kang, nailed the first double to center field scoring left fielder, Devan Ahart, while the second double came from catcher, Charlie Valerio, to score Kang.
Left fielder, Joe Jackson, tried to spark some offensive momentum for the T-Bones in the bottom of the sixth when he launched a solo home run, but they wouldn't be able to cut the deficit any further. The RedHawks led the T-Bones 2-1 going into the seventh.
Kansas City couldn't make a comeback ending their five game winning streak.
Tyler Herron (1-0) picked up the win for the RedHawks, while Scott Carroll (3-2) took the loss for Kansas City. Fargo's Casey Weathers picked up his sixth save of the season.
The T-Bones will play their final game of a three game series with Fargo-Moorhead tomorrow night at 7:05 p.m. at CommunityAmerica Ballpark.
For additional information or interview requests, members of the media may contact the T-Bones Media Relations Department at 913-328-5639. Tickets are available online, by calling (913) 328-5618 or by visiting in person the Providence Medical Center Box Office.
-- T-Bones --