News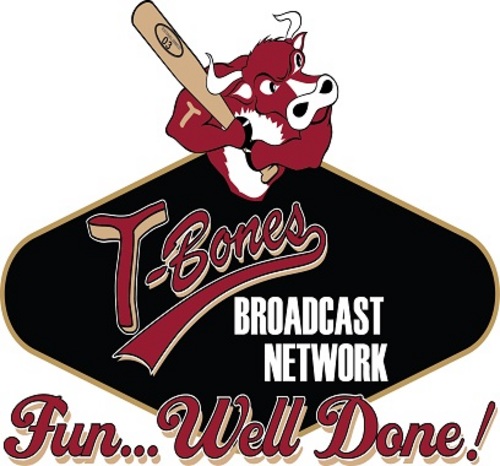 06/27/2017 4:01 PM
-
When the T-Bones are away on the road, don't miss any of the action on the T-Bones Broadcast Network. Dan Vaughan, "The Voice of the T-Bones," will bring you all the action with every run, hit, strikeout and T-Bones win! The pregame begins 20 minutes before the first pitch, with a complete look at the game ahead, highlighted by the "Top Step," a visit with T-Bones Manager Joe Calfapietra. Following the broadcast, find out how it all happened along with an inside look at the numbers behind the numbers and a look around the American Association on the T-Bones Post Game Show.
How do you listen to Kansas City T-Bones games on air? Head over to the home pageof our website and click on "Listen Live," or you can head to our MixLR page and listen along. Either way works! And it works for all home games too!
Want to listen away from your computer? That is a breeze! Download the MixLR app to your phone or device or head to our website and click to listen live from your hand-held device.
Have a question or comment? Interact with our broadcast on the MixLR chat as well as follow Dan Vaughan on Twitter at @DanVaughanJr and let us know from where you are listening. You can also email the booth and be a part of our nightly email bag to become a part of a true interactive broadcast experience. Email the booth at [email protected]
The T-Bones Broadcast Network also brings you bonus content for a true behind-the-scenes look at your T-Bones. Make sure you bookmark our Facebook page and check out our special Facebook Live posts called "Morning Cup with the T-Bones" and our additional Facebook Live posts before and after the games on "T-Bones Live". Dan will also feature his behind-the-scenes Periscopes—aka "Steakscopes" –and in case you miss a T-Bones win, head to our SoundCloud page for our network audio archives. All of it is all part of #FunWellDone on your home for all Kansas City T-Bones action, the Kansas City T-Bones Broadcast Network.
And don't forget home or away the T-Bones are always on the air!