News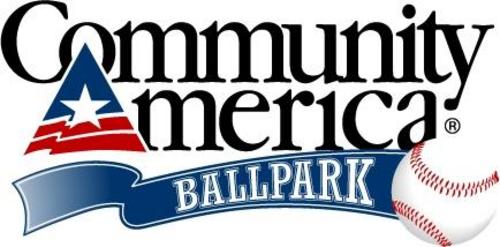 02/05/2003 12:31 PM
-
LENEXA, KS, February 5, 2003
– CommunityAmerica Credit Union and Kansas City's Northern League baseball team, the T-Bones, today announced the financial institution has acquired name-in-title rights for the club's new stadium. Lenexa-based CommunityAmerica will hold the rights for 10 years. Financial terms of the agreement were not disclosed, but the sponsorship will provide CommunityAmerica with expanded community exposure as well as various hospitality benefits and joint-marketing opportunities.
" We are proud to be associated with the T-Bones as the team makes its mark on the Kansas City sports landscape" said Michael Patrick, president, CommunityAmerica Credit Union. "This sponsorship represents a partnership between two organizations that share in the ideals of giving back to the community and offering today's families what they are looking for — whether it be the simple joy of watching a baseball game together or simplifying the household finances so there's more time for family fun."
"Kansas Citians are excited about the opportunity to enjoy fun-filled nights with the T-Bones this summer, and we are pleased to partner with a locally focused organization like CommunityAmerica to bring 'Fun Well Done' to the metropolitan area," said John Ehlert, owner, T-Bones. "We're looking forward to many packed nights at CommunityAmerica Ballpark, beginning with our home opener on June 6."
CommunityAmerica Ballpark will have 4,500 fixed seats and room for an additional 1,000 in the picnic and outfield berm areas. Season tickets are currently on sale, although more than 50% are already sold. The T-Bones are Kansas City's first Northern League baseball team.
About CommunityAmerica Credit Union
CommunityAmerica Credit Union (www.cacu.com) is a Missouri state-chartered credit union founded in 1940. Today, it is the seventh largest Kansas City-based financial institution with nearly 110,000 members nationwide and more than $1 billion in assets. The Fortune 500 Company, Yellow Corporation, is among the many companies CommunityAmerica serves. Headquartered in Lenexa, Kansas, CommunityAmerica has eight branches in the Kansas City area with a ninth branch opening in mid-February. New branches feature an abundance of natural light, circular service counters, Internet kiosks, face-to-face monitors at drive-thru lanes to facilitate communication, and a community room for customer-owners and local community groups to use for meetings and gatherings.
About the T-Bones and Northern League
The Northern League is considered the premier independent baseball league in the country by the sports industry. The Northern League plays a 90 game regular season, with 45 home dates per team, starting prior to Memorial Day weekend and ending on Labor Day weekend with playoffs and a championship series in mid-September.
During the 2001 baseball season, the Northern League had the fourth highest average attendance per game at 4,241, in all of minor league baseball, trailing only the two Triple AAA Leagues and one Double AA League. With the addition of the Kansas City T-Bones, and their corresponding stadium, CommunityAmerica Ballpark, the Northern League's average will realize a marked increase in average attendance during the 2003 baseball season.