News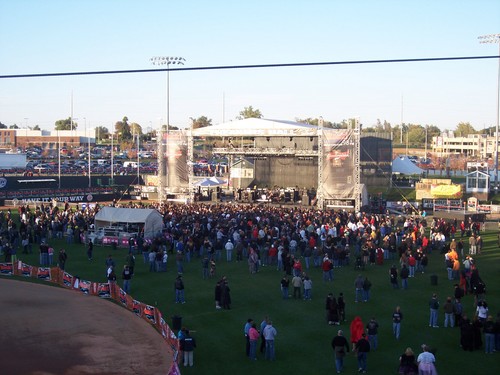 10/29/2007 10:29 AM
-
6,435 of Kansas City's best rock fans descended upon CommunityAmerica Ballpark Saturday night, for the 15th installment of Freakers Ball, presented by 98.9 The Rock.
The music fans were treated to performances by six rock bands, with local act Seeking Surreal opening the event. Dirty Little Rabbit played next, followed by Black Light Burns, and Drowning Pool.
Following a performance by Stone Sour, The Rock hosted a costume contest. The winner, a woman dressed as a devil and wearing red body-paint, took home a prize of $500. The runner-up won $300 and the third-place winner received $200.
Headliner The Cult – who had not played in Kansas City since 2002 – capped the concert and a fireworks show finished the night.

To view more pictures of the event, click here.