News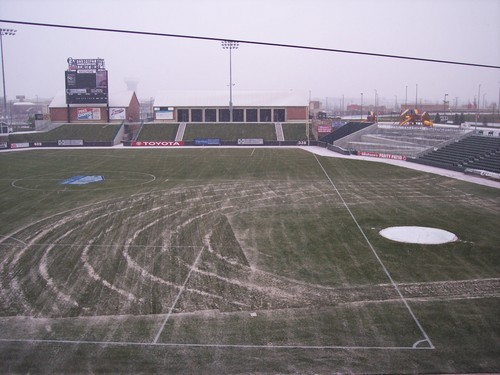 12/06/2007 10:38 AM
-
The infield sod was laid this week at CommunityAmerica Ballpark. The sod will become the year-round surface for use by the T-Bones and by the Kansas City Wizards soccer club. Currently, the sod is Kentucky bluegrass, but will be switched to Bermuda before the start of the T-Bones season in May.
"Because Bermuda doesn't flourish in cold-temperature climates, we made the decision to keep the bluegrass surface until it warms up," said T-Bones head groundskeeper Don Frantz. "If we installed the Bermuda now, it would just die and the surface couldn't be ready for the Wizards when they start play."
The sod will be used throughout the T-Bones' and Wizards' seasons. To learn more about the all-sod playing surface, click here, here, and here.