News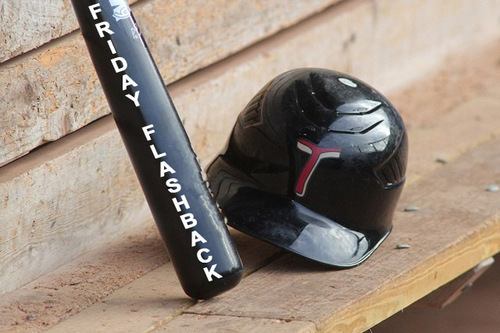 11/02/2012 11:10 AM
-
It's a dream for many people who work in minor-league baseball to reach that next level. Ultimately, just like players on the field, front office and other on-field people in to reach "the show."
During the T-Bones' 10 years in Kansas City, several former associates have gone to the next level – whether that level has meant the next step in baseball, another sport or to the corporate world.
The following list is a sampling of those former T-Bones associates and interns who have moved on to other sports-related careers (Name – T-Bones Department – Current Job):
• Kevin Bell – Tickets – Account Executive, Kansas City Royals
• Danny Burns – Clubhouse Attendant – Director of Event Operations, Sprint Center
• Tim Doherty – Manager – Coaching Staff Assistant, Boston Red Sox
• Kyle Fetters – Operations – Assistant General Manager, St. Joseph Mustangs
• Joey Fitzgerald – Grounds Crew – Head Groundskeeper, Chattanooga Lookouts
• Sara Grasmon – Media – Coordinator of Promotions and Events, Washington Nationals
• Laura Hayes – Merchandise – Retail Supervisor, ARAMARK (Kansas City Royals)
• Sarah Keel – Tickets – Assistant Retail Manager – Delaware North Companies (Chicago Bears)
• Jake Laxen – Media – Sports Reporter, St. Cloud Times
• Eric Marshall – Assistant General Manager – Community Marketing Manager, Dick's Sporting Goods
• David Nicholson – Promotions – Kansas City Chiefs Game Day Staff
• Nick Relic – Operations – Arizona Video Intern-Baseball Operations, Kansas City Royals
• Isaac Riffel – Operations – Manager-Ballpark Services, Kansas City Royals
• Tommy Thrall – Media – Media Relations Coordinator/Broadcaster, Pensacola Blue Wahoos
• Sarah Valencia – Promotions – Ambassador, Kansas City Chiefs
"As I think back now to my experience with the T-Bones, I think mainly about the traditions instilled and the people," said former manager Tim Doherty, who spent the 2012 season as a coaching staff assistant with the Boston Red Sox. Before that, Doherty served on the T-Bones' coaching staff in a variety of positions from 2003-11. "We tried to instill a tradition of winning – although we weren't always successful – but it was about the team, the city and the front office. The team honored so many great people around Kansas City from the Frank Whites of the city to first responders and military personnel. You never forget things like that.

"Credit starts at the top with (President) Adam Ehlert, former general manager Rick Muntean and current general manager Chris Browne, who instill the traditions and then pass them along to the people who work for them. It's a great atmosphere."
The T-Bones wish all of their former employees the best in their endeavors, whether it's in sports or not. If you would like to be a part of the T-Bones family, the application process for our 2013 summer internship program is underway. For more information, please click here.
During the upcoming weeks, tbonesbaseball.com will be catching up with many of these former associates for our "Friday Flashback" segment.