News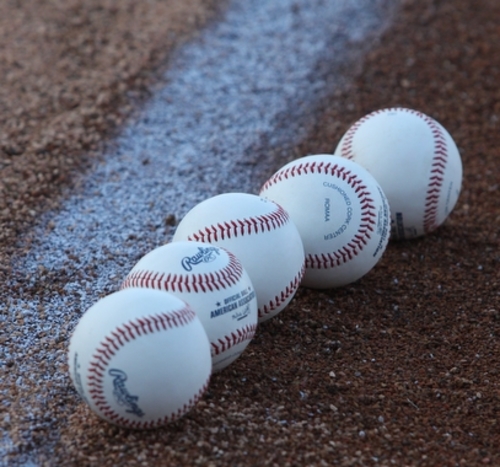 06/02/2015 9:53 PM
-
SIOUX CITY, Iowa – The Kansas City T-Bones dropped their 10th consecutive game Tuesday night, 9-8, to Sioux City at Lewis and Clark Park.

Kansas City starting pitcher Bobby Doran got the start, and Sioux City scored twice in the opening inning. Matty Johnson led off the inning with a single, stole second, and scored on a Brock Kjeldgaard RBI groundout to give the Explorers an early 1-0 lead. Sioux City's Michael Lang was hit by a pitch, and scored on a Noah Perio RBI single for a 2-0 Explorer lead.

Down 3-0 in the third inning, the T-Bones offense erupted for four runs, and took a 4-3 lead off Sioux City starting pitcher John Straka. Ryan Cavan doubled in Vladimir Frias. Jake Blackwood drove in Brian Erie and Ryan Cavan with a single, and Nate Tenbrink hit a solo home run to cap the inning.

Bobby Doran left after three plus innings, and was charged with eight earned runs on seven hits. John Straka for Sioux City, lasted just five innings, and allowed seven runs on eight hits.

The T-Bones down 8-4 in the sixth inning, would battle back, getting a three-run home run from Kyle Robinson to pull within 8-7. The T-Bones tied the game at 8-8 in the seventh inning, with a Robby Kuzdale RBI single, which scored Nate Tenbrink.

Sioux City scored the winning run off T-Bones reliever Jonathan Kountis (0-2), in the seventh inning when Matt Koch tripled in Ryan Court.

Kountis pitched two innings, and allowed just one run on two hits. Jose Flores picked up his sixth save of the season with a perfect ninth inning.

The T-Bones (1-10) conclude the six-game roadtrip Wednesday night in Sioux City, against the Explorers (8-4) at Lewis and Clark Park with first pitch at 7:05pm.

The T-Bones begin a six-game homestand on Thursday, June 4, against Amarillo at 7:05 p.m. Tickets are available by calling the Providence Medical Center Box Office at CommunityAmerica Ballpark at 913-328-5618.