News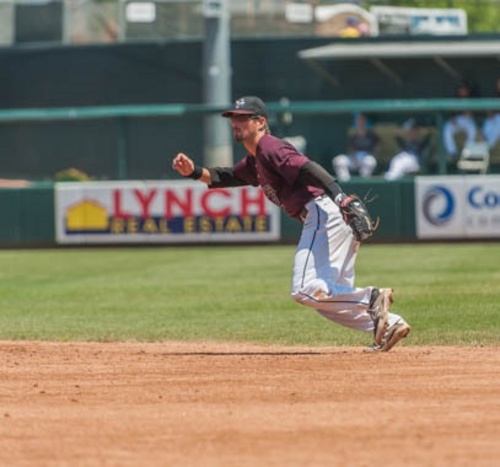 06/10/2015 2:23 PM
-
KANSAS CITY, Kan. – The Kansas City T-Bones fought back to take a lead late in Wednesday's game before the bullpen gave up five runs in the last two innings in a 9-5 loss to Fargo-Moorhead in the series finale Wednesday afternoon at CommunityAmerica Ballpark.
The T-Bones took an early 3-0 lead, scoring a run in each of the first three innings. In the first inning, with Ryan Cavan at third base after he led off the inning with a walk, Adam Bailey lifted a sacrifice fly to left field that gave the T-Bones a 1-0 lead.
In the second inning, the T-Bones added another run behind Vladimir Frias' third home run of the season. Kansas City scored again in the third as a Joe Rapp groundout scored Nate Tenbrink from third base.
With the T-Bones leading 3-1 in the sixth, Kansas City starter Kyle DeVore retired Zach Penprase before giving up four consecutive hits and a walk to Joe Staley. By the time DeVore exited with two outs in the inning, the RedHawks had taken a 4-3 lead.
Kansas City regained its lead in the seventh inning after Jake Blackwood reached on an error that scored Frias. One batter later, Adam Bailey hit an RBI single up the middle that scored Cavan, giving the T-Bones a 5-4 lead.
Manager John Massarelli turned to closer Kris Regas (1-2), who set a T-Bones saves record last year, for the final two innings. The RedHawks weren't impressed. Fargo-Moorhead scored two against Regas in the eighth on an RBI triple by Joe Dunigan and a bunt single by Chad Mozingo that scored Dunigan.
The RedHawks added three insurance runs in the ninth inning, thanks in large part to a two-run home run by Stefan Gartrell that scored Drew Muren. Regas gave up six hits and five runs in 1 1/3 innings.