News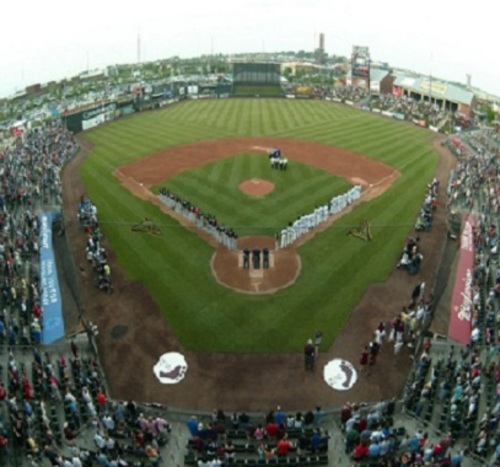 12/09/2015 2:09 PM
-
KANSAS CITY, Kan. – The Kansas City T-Bones and the Unified Government of Wyandotte County/Kansas City announced plans to extend the backstop netting at CommunityAmerica Ballpark for the 2016 season.

Although the exact dimensions are still being discussed, the new netting should extend to the far end of each dugout, which will be an additional two sections of seats on both the first base and third base sides. The current net covers five sections, ending near the home-plate side of each dugout.

"We have always had significant and appropriate signage, PA announcements and ushers alerting fans to the potential of foul balls, but fan safety is paramount," said T-Bones president Adam Ehlert.

Similar measures have been discussed throughout professional baseball, including current talks for Major League Baseball, but as an independent team, the T-Bones are being proactive to keep the fans safer. The Unified Government, which owns CommunityAmerica Ballpark, gave its full support in this project.

"The Kansas City T-Bones continue to provide affordable, family-fun entertainment in Kansas City, Kansas," said mayor Mark Holland. "Safety is a key ingredient in family fun and I'm proud that our hometown baseball team is leading the way in extending the grandstand netting coverage and improving the fan experience."

"We're very proud that CommunityAmerica Ballpark is known as a family-friendly venue," Ehlert added. "This step bolsters that, and I'm personally glad that our relationship with the Unified Government allows us to act early and be in front of a trend that will emerge over the next several years."

The new netting is scheduled to be in place by the time the T-Bones open their 2016 home exhibition season on May 11 against Gary SouthShore at 7:05 p.m.