News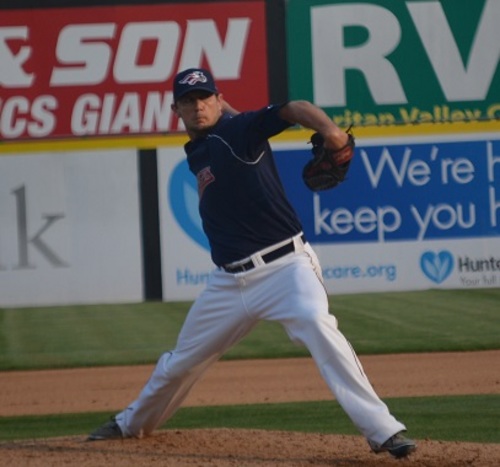 02/01/2016 1:34 PM
-
KANSAS CITY, Kan. – The Kansas City T-Bones announced they have acquired pitcher Dan Sattler from Somerset of the Atlantic League in exchange for a player to be determined.

Sattler, 32 (11-11-83), is a 6-foot-3 and 190-pound right hander out of Lafayette, Ind. During his one season with Somerset, Sattler went 8-2 with a 3.56 ERA in 47 appearances (all in relief). He struck out 64 and walked 35 in 48 innings. The Texas Rangers originally selected Sattler in the 44th round of the 2006 MLB June Amateur Draft out of Purdue University. In nine professional seasons, he's 23-27 with 36 saves and a 3.33 ERA in 298 games (all in relief). He has 427 strikeouts and has given up 210 walks.

"Dan gives us a power arm with a lot of experience," said T-Bones manager John Massarelli.

Part of that experience came with Kansas City. Sattler spent part of the 2009 season with the T-Bones, when the club was in the Northern League. He went 3-3 with a 1.66 ERA in 36 games, before the Oakland A's purchased his contract at the end of August that year. Besides Texas and Oakland, Sattler has pitched in the Los Angeles Angels of Anaheim and Minnesota organizations. He reached triple-A with the Twins in 2012, going 1-0 with one save and a 2.38 ERA in seven games.

Sattler, who's expected to sign a contract in the upcoming days, is the 17th player on Kansas City's roster for 2016 (15 are signed).

The T-Bones open the 2016 regular season at home on May 19 against Texas.