News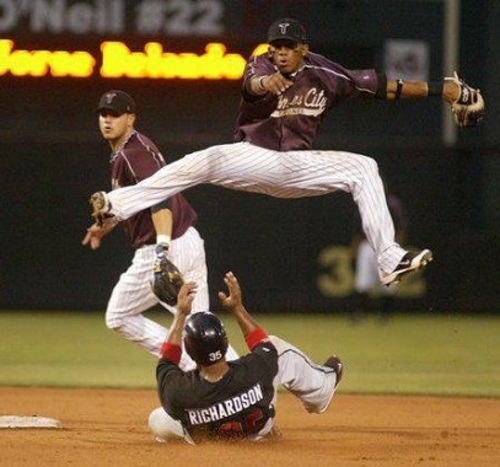 04/07/2016 12:58 PM
-
KANSAS CITY, Kan. – The Kansas City T-Bones announced they have signed veterans Jimmy Mojica and Tyler Massey to contracts for the 2016 season.

Mojica is no stranger to the T-Bones. The 6-foot and 190-pound Mojica, who now makes his home in Bonner Springs, Kan., played for Kansas City during 2010-11, becoming a fan favorite. Mojica, 32 (11-03-83), played in 179 games for the T-Bones, and batted .293 with 201 hits, 20 home runs, 84 RBIs, 128 runs scored and 44 stolen bases. Mojica, who has spent the majority of the last three seasons with Laredo, is a career .294 hitter with 857 hits, 50 home runs, 356 RBIs and 144 stolen bases in 10 professional seasons (788 games). He's played in the Milwaukee and Seattle organizations, reaching double-A West Tennessee with Seattle in 2009. The T-Bones acquired Mojica from Laredo in November for pitchers Danny Gutierrez and Kyle DeVore.

Massey, 26 (07-21-89), who's a 6-foot-1 and 205-pound outfielder from Chattanooga, Tenn., has spent his entire eight-year professional career in the Colorado Rockies' organization. He played most of last season at double-A New Britain, where he batted .227 with 59 hits, 24 RBIs, 33 runs and 12 stolen bases in 72 games. Defensively, playing all three outfield positions in 2015 with New Britain, Massey committed four errors and had a .973 fielding percentage. In eight seasons, Massey, whom the Rockies selected in the 14th round of the 2008 MLB June Amateur Draft out of high school, is a .250 hitter with 684 hits, 43 home runs, 320 RBIs and 109 stolen bases in 740 games.

The T-Bones open the 2016 regular season at home on May 19 against Texas.