News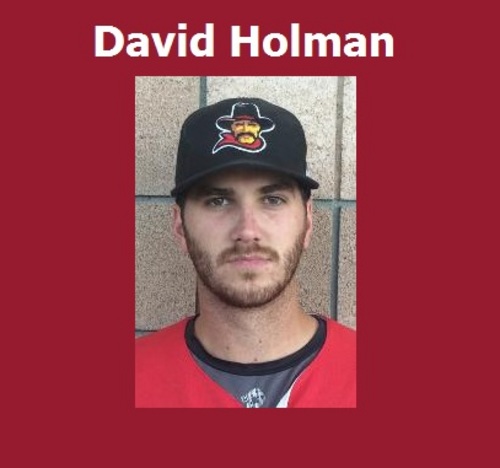 04/18/2016 1:24 PM
-
KANSAS CITY, Kan. – The Kansas City T-Bones announced they have signed pitcher David Holman to a contract for the 2016 season.

Holman, a Kansas native who's the son of former Seattle Mariners pitcher Brian Holman and the nephew of former Mariners pitcher Brad Holman, is a 6-foot-6 and 220-pound right hander. After being drafted by Atlanta out of Andale (Kan.) High School and then by Seattle after each of his first two years at Hutchinson Community College, Holman signed in 2011 with Seattle as an undrafted free agent after one season at Emporia State University.

Holman reached high-A High Desert with Seattle in 2014, going 3-1 with a 4.07 ERA. In 16 games (five starts) that season, Holman struck out 25 and walked 12. In four professional seasons, Holman, 25 (05-31-90), is 14-16 with 12 saves and a 3.64 ERA in 95 games (19 starts). He has 146 career strikeouts and 52 walks.

Holman is the 13th pitcher signed by Kansas City for 2016.

Also, the T-Bones announced that they released outfielder Brian Joynt.

The T-Bones open the 2016 regular season at home on May 19 against Texas.