News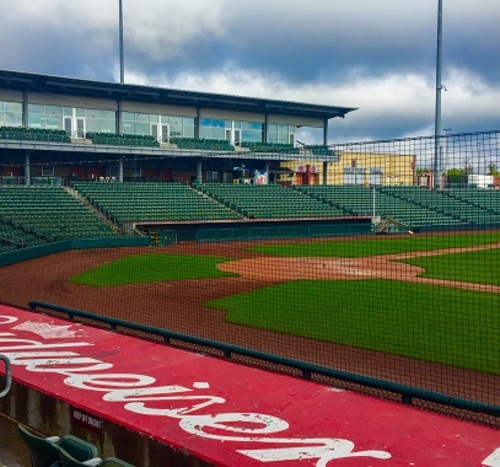 04/21/2016 10:55 AM
-
With Opening Day 2016 less than a month away, fans will be safer behind the dugouts at CommunityAmerica Ballpark, thanks to additional backstop netting.

The project, which the T-Bones and the Unified Government of Wyandotte County/Kansas City announced in December 2015, was completed this week. The new netting, which now covers nine sections instead of five, is 8 feet tall from the top of each dugout, or 15 feet high from the field level.

The T-Bones open their exhibition season on Monday, May 9, with the regular season opener on Thursday, May 19, against Texas. Tickets for all games are available by calling 913-328-5618 or visiting the Providence Medical Center Box Office at CommunityAmerica Ballpark.