News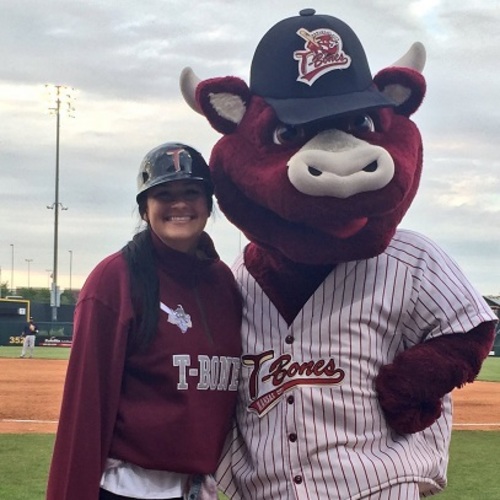 05/15/2016 12:57 PM
-
By COURTNEY DAY
tbonesbaseball.com

KANSAS CITY, Kan. - Lauren Chamberlain, the all-time NCAA softball home run leader, appeared at CommunityAmerica Ballpark during the T-Bones preseason game against Winnipeg on Friday night. Chamberlain, a standout at the University of Oklahoma, currently plays for the USSSA Pride of the National Pro Fastpitch league.

"College was awesome, but I feel like a big door opened up for me as soon as I got to the professional level," said Chamberlain. "Financially a lot changed for me so I'm able to help in those ways, I get to be a part of events like this and network with a lot of cool people."

Friday afternoon, Chamberlain kicked off the start to the Midwest Sports Productions' Fastpitch Experience tournament with an opening social at Dave & Busters. The tournament was played this weekend at MAWSC, plus Adair Park and Legacy Park. The teams all had an opportunity to fundraise for Lauren's favorite charity, the Boys & Girls Club.

"After interning at the Boys & Girls Club, I connected with a lot of the kids and knew I had an opportunity to benefit them through a scholarship," Chamberlain said. "Those kids need to go to school, and thinking that they couldn't have that opportunity due to financial problems is something I thought I could help them with."

During Friday night's T-Bones' game, Chamberlain served as Kansas City's first base coach for an inning inning, signed autographs and was the guest conductor for the seventh-inning stretch.

Chamberlain will return to CommunityAmerica Ballpark, along with her USSSA Pride team to play two two-game series, July 11-14. Including two additional exhibition games, six games will be played during the four-day span, with all six being televised live on the CBS Sports Network.