News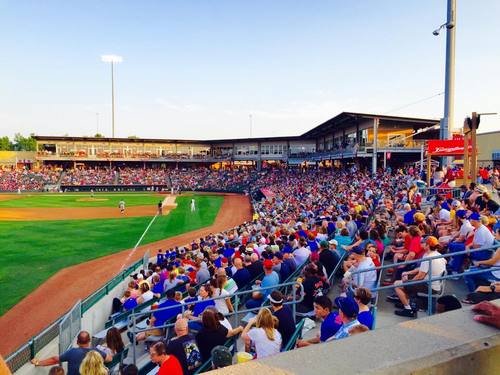 08/21/2016 1:00 PM
-
KANSAS CITY, Kan -- While the Kansas City T-Bones are playing at Gary SouthShore on Saturday, Aug. 27, a different sport will be seen at CommunityAmerica Ballpark, as the stadium will be the site of Metro Pro Wrestling matches that night.

WWE Hall of Famer "Hacksaw" Jim Duggan and former WWE/ECW superstar Tommy Dreamer are two of the big names scheduled to appear. Duggan will be competing in a tag team match, while Dreamer will be in a "Falls Count Anywhere in the Ballpark" match. The rest of the card consists of professional wrestlers from Kansas, Missouri, Arkansas, Illinois, Iowa, Oklahoma and South Dakota, including Derek Stone, "The Fittest Wrestler in the World" Mark Sterling, "Yoga Monster" Mike Sydal, Ace Steel, Redwing, Devin Thomas, The Commission, Kobra Kai Dojo, The Riegel Twins, "Lovely" Lucy Mendez and many more.

Before the first bell, which is set for 7 p.m., fans will get the opportunity to meet Dreamer, "Hacksaw" Duggan and the rest of the stars at 5 p.m. Fans will also be able to take pictures and receive autographs with the wrestlers.

Time Warner Cable SportsChannel will record the show for future use. General admission tickets are $16, limited front-row reserved seats for $22 and a limited number of ringside seats with food service for $30. Tickets for children ages 5-12 years old are $11, and younger than 5 years old can enter for free. There will be a pre-show VIP meet-and-greet with the wrestlers for an additional charge. Tickets can be purchased at the Providence Medical Center Box Office at CommunityAmerica Ballpark, by calling 913-328-5618 or online at tbonesbaseball.com.