News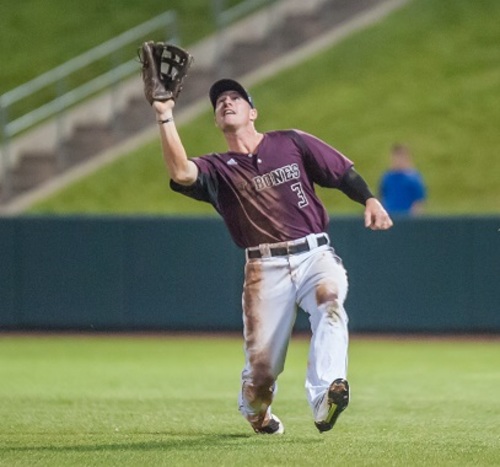 11/18/2016 9:59 AM
-
Tyler Massey quickly became one of the best centerfielders in the American Association during the 2016 season. Massey, the Chattanooga, Tenn., native who had a chance to play defensive back in the Southeastern Conference before choosing to play baseball professionally out of high school, was perfectly suited for the spacious gaps at CommunityAmerica Ballpark. Besides being gifted athletically, here are nine things you may not have known about Massey.

1. My favorite sports team besides the T-Bones is…the Memphis Grizzlies.
2. If I didn't play baseball I would…probably be playing football.
3. My all-time favorite walk-up song is…Brandon Tierney's song when he was with the T-Bones – the WWE wrestlers' walkout song.
4. My biggest fear is…heights, absolutely.
5. The best part about Kansas City is…the fans. You can tell everyone in Kansas City loves their sports, and it's awesome.
6. The biggest influence in my life is…both my mom and dad.
7. If I was stranded on an island the two things I would need are…a knife and a fire starter. I watch too much Discovery Channel.
8. My favorite all-time movie is…The Natural
9. The person alive or dead I'd most like to meet is…it's probably pretty cliché but I'd have to say Jesus.