News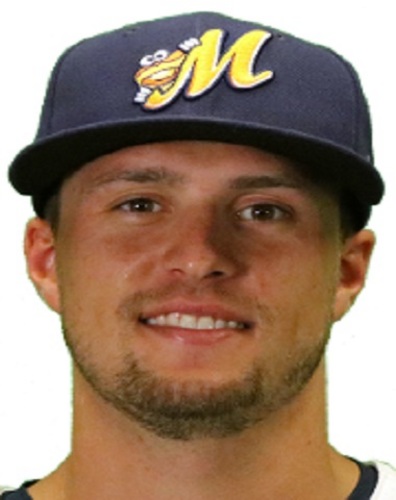 03/29/2018 9:00 AM
-
KANSAS CITY, Kan.– The Kansas City T-Bones announced today that the club has signed right-handed pitcher Hunter Adkins for the 2018 season.
Hunter Adkins comes to Kansas City after a busy 2017 season where he saw time with four different clubs between High A and AAA. He began the season with AA Jacksonville of the Southern League with the Miami Marlins, going 1-2 with a 5.20 ERA in 27.2 innings before being released and signed by the Tampa Bay Rays. Adkins was assigned to Port Charlotte in the Florida State League and appeared in two games over 5.1 innings before being moved up to AA Montgomery in the Southern League. In Montgomery he pitched 30.1 innings with a 4.15 ERA, going 1-1 in nine games with five starts. Adkins then closed the season at AAA Durham in the international League, going 0-1 in 9.0 innings with a 9.00 ERA.
Adkins was the 18th round selection by the Milwaukee Brewers out of Middle Tennessee State in 2012, but he did not sign, choosing instead to return for his senior season. Adkins went 5-5 that last year with a 4.31 ERA for the Blue Raiders in 87.2 innings with 65 strike outs. He led the team starters with the lowest ERA and innings pitched and was second in strike outs. Adkins finished his four-year college career 13-22 with a 5.49 ERA in 287 innings. He earned a Bachelor's Degree in Agribusiness/Agricultural Operations from Middle Tennessee State University.
Adkins was signed by the Oakland Athletics as a free agent and spent the first of his three pro seasons, from 2013-2014, with the A's organization reaching High A. In 2015 Adkins spent the season with the Lake Erie Crushers of the Frontier League and the York Revolution of the Atlantic League before being signed by the Miami Marlins where he pitched two innings late that season in the Florida State League.
In 2016 Adkins was with the Marlins organization, primarily at AA Jacksonville, going 2-5 with a 5.04 ERA. He also saw time at AAA New Orleans and posted a 2-1 record in 14.2 innings in five games, four in relief. Over his career Adkins has made 66 starts in 117 appearances, and over his six pro seasons he has a career record of 12-29 with a 4.58 ERA with 436.2 innings pitched. He is a native of Signal Moutain, Tennessee.
Season, group, mini-plans and nightly party suites are on sale now and can be purchased by visiting the Box Office at T-Bones Stadium. Call the Box Office at 913-328-5618 or purchase and print at www.tbonesbaseball.com. Box office hours are 10:00 am to 4:00 pm Monday – Friday and10:00 am to 2:00 pm Saturday. For additional information or interview requests, members of the media may contact the T-Bones Media Relations Department at (817) 739-3693. Stay tuned to www.tbonesbaseball.com and the T-Bones Facebook and Twitter pages for updates throughout the offseason. Home opening night is May 22 when the T-Bones host Gary SouthShore at T-Bones Stadium at 7:05 pm.
-- T-Bones--