News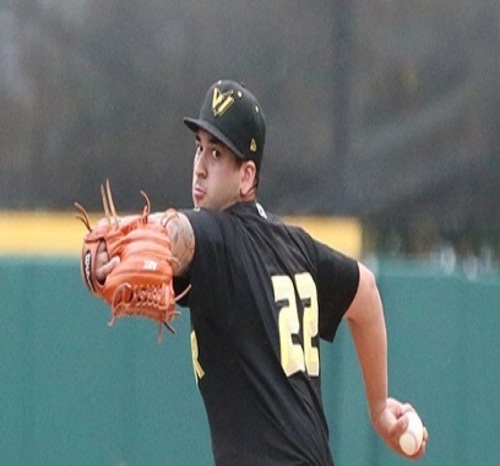 03/29/2018 1:13 PM
-
KANSAS CITY, Kan.– The Kansas City T-Bones announced today that the club has signed right-handed pitchers Julio Eusebio and Pasquale Mazzoccoli for the 2018 season. Both players were in spring training with the Pittsburgh Pirates organization in 2018.
Julio Eusebio, born in New York, New York, spent time with three different stops in the Pirates minor league system in 2017. He began the season making one appearance at High A Bradenton, working only one inning then moving on to the Pirates Short Season A club in the New York-Penn League at West Virginia. With the Black Bears, the right-hander tossed four innings in three relief outings before moving a step higher to Low A West Virginia in the South Atlantic League where Eusebio notched six saves, working in 27 relief innings with a 2.33 ERA and 34 strike outs.
In 2014 Eusebio made is pro debut in Jamestown in the New York-Penn League, posting a 1-1 record with a 3.81 ERA in 28.1 innings. He would appear in one game in 2015 at High A Bradenton before being assigned to Short Season A West Virginia where he pitched in 19 games over 31.1 innings with five saves. Eusebio led the West Virginia Power of the South Atlantic League in saves in 2016 with 11 and a 1.62 ERA while going 1-1 in 50 innings.
He was signed as a free agent in 2014 and spent the 16-17 winter in the Dominican Winter League with Estrellas, pitching in only a pair of games. Eusebio also saw an inning of action in the 2018 Grapefruit League for the Pirates, giving up one run and one hit in one inning of relief.
Pasquale Mazzoccoli was the Pirates 35th round pick in 2016 out of Texas State University in San Marcos, Texas. He joined Bristol in the Appalachian League after the draft in 2016, pitching 26.2 innings with 21 strike outs. Last year Mazzoccoli began the season with five scoreless innings in the New York-Penn League at West Virginia before going 3-1 with West Virginia in the South Atlantic League in 25.2 relief innings. Throughout the season, the Katy, Texas native would strike out 35 batters in 34.2 innings pitched.
Season, group, mini-plans and nightly party suites are on sale now and can be purchased by visiting the Box Office at T-Bones Stadium. Call the Box Office at 913-328-5618 or purchase and print at www.tbonesbaseball.com. Box office hours are 10:00 am to 4:00 pm Monday – Friday and10:00 am to 2:00 pm Saturday. For additional information or interview requests, members of the media may contact the T-Bones Media Relations Department at (817) 739-3693. Stay tuned to www.tbonesbaseball.com and the T-Bones Facebook and Twitter pages for updates throughout the offseason. Home opening night is May 22 when the T-Bones host Gary SouthShore at T-Bones Stadium at 7:05 pm.
-- T-Bones--