News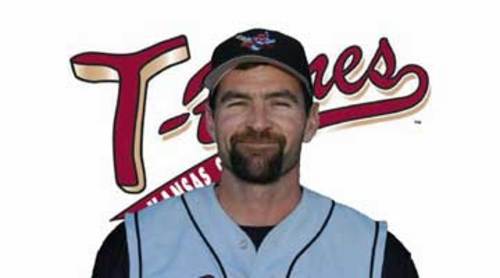 06/20/2005 3:55 PM
- First baseman Ray Brown of the Kansas City T-Bones and righthander Brian Rodaway of the Lincoln Saltdogs have been selected as the Northern League Player and Pitcher of the Week, respectively, for June 13-19, it was announced today by the league office.
Brown batted a league high .480 (12-25) with three doubles, one homer, and six rbi in six games. He also topped the league in hits and slugging (.720) and had an on-base percentage of .536, third best for the week.
On the season, the lefthanded batter is hitting .308 with one homer and 19 rbi in 26 games for the first place T-Bones. Brown shared the weekly award with Fargo's Eric Kofler for the week ending August 29, 2004.
Rodaway pitched a three-hit complete game shutout to defeat St. Paul on June 18. The righthander fanned six in recording his league high fourth complete game of 2005 and extending his consecutive scoreless innings streak to 17. Rodaway is 5-1, tying for the Northern League lead in wins, with a 2.20 era, fourth lowest in the league, in six starts in 2005.
Other players receiving nominations were J.D. Foust and Greg Morrison of Calgary; Brent Krause of Fargo-Moorhead; Jason Colson of Gary; Billy Munoz of St. Paul; Marcus Nettles of Schaumburg; Ryan Gripp of Sioux City; Kirk Pierce and Juan Thomas of Sioux Falls; and Jorge Moreno of Winnipeg.
Pitchers considered were Calgary's Brad Rogers; Fargo-Moorhead's Taft Cable; Gary's Jamie Bennett; Kansas City's Greg Bicknell; St. Paul's Matt Hammons; Schaumburg's Matt Bailie; Sioux City's Tom Lipari; Sioux Falls' John Wesley; and Winnipeg's Shawn Sedlacek.