News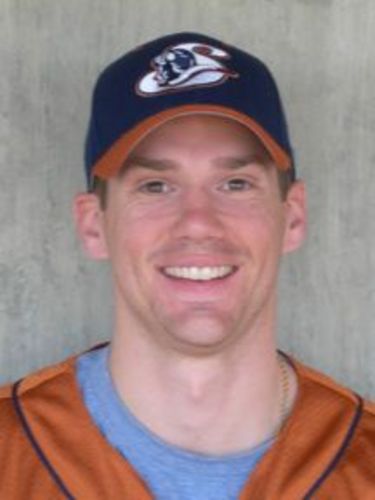 01/03/2007 10:56 AM
- KANSAS CITY, KS – The Kansas City T-Bones have acquired five players from the Schaumburg Flyers in exchange for five T-Bones.
Manager Andy McCauley announced a trade for infielder Rob Watson in exchange for infielder Darryl Lawhorn. In addition to the trade the T-Bones are granted reversionary rights to infielder Geoff McCallum and starting pitcher Kenny Durost for reversionary rights to outfielder Michael Spidale and closer Byron Embry.
In a separate move, the T-Bones acquired pitcher Matt Schweitzer (pictured) for pitcher Larry Robles and outfielder J.D. Foust.
Kansas City has also acquired relief pitcher Dan Jackson from the Flyers for relief pitcher James Morrision.
McCauley is happy with the moves he has made so far, "In trying to bring some of the players I am familiar with from Schaumburg, I had to give up some good players from KC. I'm happy with the way things worked out, and I feel adding the nucleus I had in Schaumburg with some returning players from Kansas City we are well on our way to building a competitive team for next season."
Watson, McCallum and Jackson were all members of the Northern League's East Division All Star Team while playing for Schaumburg last season. Watson hit .230 last year with two home runs. McCallum was one of the top ten hitters in the Northern League with .305 average. Jackson had an ERA of 3.78 in 47 relief appearances for McCauley in 06.
The T-Bones will have the rights to McCallum and Durost if they are released by the Marlins and Athletics respectively. Both were acquired midseason last year by the two Major League Organizations.
The Flyers in turn will have the rights to Spidale and Embry if they are released by the Phillies and Mariners. Both were acquired by those teams respectively during the 06 Season.